Anne Harris
Member
AnneDexing
3442 Virginia Ave
Springfield, Oregon 97478 United States
541-525-6409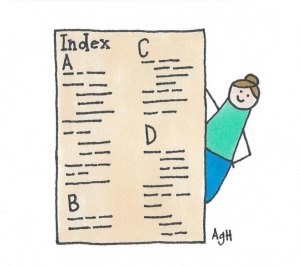 Contact:
Anne Harris
Email:
Website:
I am a professional, trained indexer and artist. I live in the Eugene/Springfield area of Oregon with my husband and three dogs. I have a MA in Art History and a BA in Literature. I am trained in veterinary assisting. I am especially interested in art, art history, diseases, epidemiology, animals, and cultural practices around death.
Indexing Course completed (University of California, Berkeley)
MA in Art History (University of Oregon)
BA in Literature (University of California, Davis)
Veterinary Assistant Course completed (Lane community College)
I deliver awesome indexes per client needs and preferences!
---
Indexing Software Specialties:
Acrobat
CINDEX indexing software
Word
---
Subject Specialties:
Architecture
Art and Art History
Arts and Crafts
Biology
Literature & Poetry
Nutrition & Diet
Veterinary Medicine
Women's Studies
---
Type of Materials Specialties:
---
Updated: September 10, 2019