Erika Millen
Member
insightfulindexing.com
6914 Bluffgrove Circle
Indianapolis, Indiana 46278 United States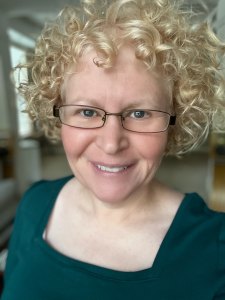 Contact:
Erika Millen
Email:
Website:
Hi, I'm Erika. I craft thorough, reader-friendly indexes that help sell books.
With more than 1,000 published print and digital indexes, I can create an index that helps set your book apart from the competition. My portfolio includes topics from science to humanities, with particular emphasis in technology, design, finance/economics, and the sciences.
Whether your workflow is print, digital, or XML-based, I have the flexibility to work with you to meet your production needs. As a member of both the American Society for Indexing and the Indexing Society of Canada, I stay current with changes in the industry. I love what I do and strive to make each project its best.
Imprints I've worked with include Addison-Wesley, Amsterdam University Press, Cisco Press, Cornell University Press, Fordham University Press, FT Press, Harvard Business Review Press, Harvard University Press, The Johns Hopkins University Press, IBM Press, Lincoln Institute of Land Policy, McGraw-Hill, Mercatus Center at George Mason University, Microsoft Press, The MIT Press, Peachpit Press, Prentice Hall, Princeton University Press, Que Publishing, RosettaBooks, Routledge, Sams Publishing, Texas A&M University Press, University of Chicago Press, University of Pennsylvania Press, University Press of Colorado, United States Institute of Peace Press, VMware Press, and Wharton School Publishing. (A full list of recently indexed titles is available on my website.)
My qualifications include a BA in English linguistics, graduate work in TESOL, and 20 years as an in-house indexer for Pearson's technology and business imprints. Through a series of corporate acquisitions, I gained experience working for three major publishers—Macmillan, Simon & Schuster, and Pearson—without ever leaving my desk.
In my free time, I volunteer as an editor with Kiva.org, a not-for-profit working to expand financial access to underserved communities both here in the US and around the globe. I also enjoy training my dogs for herding, scent work, dog parkour, and tricks/animal acting.
For more on my qualifications and experience, drop by my website at insightfulindexing.com. If you want to connect or just say "hi," social media requests are always welcome!
---
Software expertise and production skills:
Name indexes
SKY
---
Subject Specialties:
Animals and animal behavior/training
Anthropology
Architecture
Astronomy
Biology
Business and commerce
Computer science and IT
Criminology and law enforcement
Education
Earth sciences
Economics
Engineering
Environmental sciences
Finance
History
Linguistics and language studies
Literary criticism
Philosophy
Politics and political science
Psychology
Race and ethnic studies
Sociology
Sports and recreation
---
Type of Materials Specialties:
Guidebooks
Manuals (software, technical, user, etc.)
Scholarly books
Textbooks and study guides
Trade books
---
Updated: September 29, 2023