Elise Ann Wormuth, Ph.D.
Member
NorthLight Wordcraft
17339 Sunray Circle SW
Prior Lake, Minnesota 55372 United States
(952) 201-9583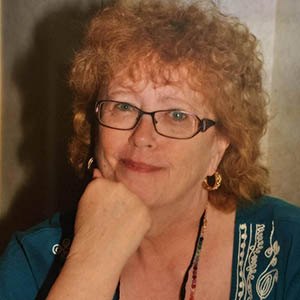 Contact:
Elise Ann Wormuth, Ph.D.
Email:
Website:
I come to indexing after a long career as an English professor, teacher educator, and educational administrator. I bring to indexing deep knowledge of education, social sciences, English literature, composition theory and practice, linguistics, and education administration. I also have knowledge and experience in the biological sciences, having completed a minor in biology and having worked as a scientific editor at University of California San Francisco Medical Center and for researchers in Japan; I currently work part-time at the writing center of a university that has graduate programs in the health sciences, responding to student papers. I come to indexing with an excellent professional reputation for work well and thoroughly done, submitted on time.
Beyond my academic interests, I am a fine art photographer, a genealogist with a special interest in German genealogy, and a watercolor painter. Although I am not fluent in German, I am very familiar with the language and am comfortable with German names and places. At this point I live in Minnesota, but I spent 40 years in California and know the state well.
I also offer services in editing, proofreading, and bibliography preparation (MLA, APA, and AMA). My rates are reasonable and I am willing to negotiate, depending on your circumstances. My pledge to you is that I will create a professional index anchored in the industry's best practices, returned to you in a timely manner. Let's talk about the work you need done.
Education
B.A., San Francisco State University. Major: English, Literature and Creative Writing emphases. Minor: Biology
M.A., San Francisco State University. English (Creative Writing)
Ph.D., Stanford University. Language, Literacy, and Culture program. Coursework in educational theory, history of education, cognitive psychology
Indexing Education
University of California Berkeley. Indexing: Theory and Application
Professional development through American Society for Indexing conferences and workshops
Sample index will be provided upon request.
---
Indexing Software Specialties:
Acrobat
SKY Index software
Word
---
Subject Specialties:
Anthropology
Archaeology
Arts and Crafts
Biography
Biology
Communications
Cultural Studies
Education
Folklore and Fairy Tales
Gender Studies
Genealogy
History
Library & Information Science
Linguistics & Language Studies
Literature & Poetry
Other Specialities: Copyediting
Other Specialities: Name Indexes
Other Specialities: Proofreading
Performing Arts
Political Science
Psychology
Religion
Scholarly Publishing
Social Sciences
Travel
Women's Studies
---
Type of Materials Specialties:
Bibliographies
Scholarly Books
Textbooks
Trade Books
---
Updated: April 5, 2021