Stephanie Handy, MLS
Member
Handy Editorial
Bowie, Maryland USA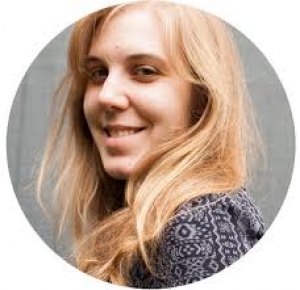 Contact:
Stephanie Handy, MLS
Email:
Website:
_________________________________
INDEXING SERVICES AVAILABLE:
– Monograph indexing
ADDITIONAL SERVICES AVAILABLE:
– Proofreading
– Copy editing
– Content editing
– Manuscript layout and formatting
– Writing
PRICING:
Pricing will vary depending upon the service need, project time frame and complexity of the project.
MORE ABOUT STEPHANIE:
In addition to years of freelance work, I spent a couple years working for the National Geographic Society's Books department with duties including proofreading, copy editing, layout, content editing, graphics, design and text files, fact-checking, research, glossary construction, indexing and the writing of copy.
I am used to working with many kinds of texts, including academic, trade, fiction and technical. I have performed work on a wide variety of subjects, including everything from history and criminology to biology, biographies, birding, architecture, psychology, culture and fiction, as well as cookbooks. I have experience working with texts containing a heavy amount of foreign language content (my particular strength is Japanese, although I have had experience working with other languages, such as Italian and French).
Both my undergraduate and graduate education also included coursework on writing, editing, research and indexing, and I completed a formal certification in research through the National Geographic Society as well as training in related programs, such as InDesign and Quark.
PAST PROJECTS:
To see samples of my work and past titles I have worked on, please feel free to visit my website here:
handyeditorial.com/projects.html
CLIENT COMMENTS:
"Not only did Stephanie index the manuscript, she went out of her way to also assist me with some final Chicago Manual Style formatting and editing. She completed her work on a very short deadline and did so in a highly professional manner. I could not have been more fortunate to have worked with her. I offer my highest recommendation for Stephanie and encourage other authors to utilize her expert skills."
– Dr. Michael Bozeman, author of "The Common Language of Homicide and Suicide"
"I was very pleased with Stephanie Handy as she prepared the index to my book. My project had a very tight turn around time, and she respected it very faithfully. The editor said she also made suggestions for correcting errors in the text given her excellent knowledge. The index she produced is professional, readable and has actually garnered praise from a former librarian who has read my book. I would definitely recommend her to anyone needing a professional, affordable, and reliable indexer."
– Dr. Clara Orban, author of "Wine Lessons"
"Her research skills are exceptional; her editorial judgment and willingness to assume initiative combine to make her both a dedicated and exceedingly valuable team player. She supplies her own high professional standards to each assignment she undertakes. She is adept at putting up-to-date technology to efficient use, in a way that contributes positive energy and makes her teammates look good. Both smart and speedy, Stephanie was a pleasure to work with in every respect."
– Barbara Levitt, National Geographic
"Stephanie pays attention to detail, works very well on her own and is a born researcher. She has a broad, strong knowledge base and is comfortable with intellectual material."
– Susan Tyler Hitchcock, National Geographic
________________________________________________________
For more information about my services, skills and background, please feel free to visit my website:
handyeditorial.com
For my complete resume, please visit here:
stephaniehandy.net/resume.html
---
Indexing Software Specialties:
CINDEX indexing software
HTML Editor
Word
---
Language Specialties:
Japanese
---
Subject Specialties:
Aeronautics and Astronautics
Architecture
Art and Art History
Arts and Crafts
Astronomy
Biography
Biology
Chemistry
Computers
Criminology
Culinary Arts
Cultural Studies
Earth Sciences
Electronics
Engineering
Fiction
Folklore and Fairy Tales
Genealogy
History
Home Improvement
How-to-do-it-Yourself
Library & Information Science
Linguistics & Language Studies
Literature & Poetry
Other Specialities: Copyediting
Other Specialities: Name Indexes
Other Specialities: Proofreading
Physics
Psychology
Scholarly Publishing
Science
Social Sciences
Technology
---
Type of Materials Specialties:
Bibliographies
Catalogs and Directories
Children's Books
Computer/Software Manuals
Cookbooks
Corporate and Business Materials
Encyclopedias and Reference Books
Journals and Periodicals
Manuals
Scholarly Books
Technical Manuals
Textbooks
Trade Books
---
Updated: September 14, 2016