Becky Hornyak
Member
Hornyak Indexing
250 S. Panoscenic Dr.
Maryville, Tennessee 37803 USA
Work: (865)236-3163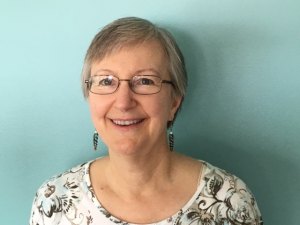 Contact:
Becky Hornyak
Email:
Website:
Full-time indexer since 1997 with experience indexing over 1,400 books. Master's degree in Counseling with experience in the fields of health, mental health, and disabilities. Specialty areas include scholarly, trade, business, literacy instruction, psychology, sociology, international relations, politics, and history. Experienced with multi-indexer projects and sub-contracting.
Master's degree is from Ball State University in Muncie, Indiana, Bachelor's degree in Sociology from Butler University in Indianapolis. Completed the USDA Graduate School Basic Indexing Course and a one-month training program for indexers at Macmillan Publishing in Indianapolis, Indiana (where I worked in-house for a year).
My first books were in the computer field, and the Complete Idiots Guides and For Dummies series. My years as a generalist have lead me to an expertise in history, politics, international relations, business, education/literacy instruction, and textbooks. I've also completed a number of indexes on medical self-help and ethics topics as I have a background in medical terminology from working in both general and specialty hospitals. In my free time, I read and work on mosaic and needlework projects, as well as volunteer as a Master Gardener.
Before turning in any project, I do a number of quality checks to ensure accuracy. I pride myself on returning projects before the deadline in most cases. Rates vary according to type of project. Typically, I use per page rates, but have also given estimates on a project basis. I still work for the very first publisher who hired me as a freelance indexer, and I have multiyear ongoing relationships with other presses and editors. I've had a number of authors request that I index a second book for them after the first.
Please see my website for further information.
---
Indexing Software Specialties:
CINDEX indexing software
Word
---
Subject Specialties:
Alternative and Complementary Medicine
Archaeology
Architecture
Art and Art History
Arts and Crafts
Biography
Business and Commerce
Communications
Consumer Affairs
Criminology
Cultural Studies
Education
Gardening & Horticulture
Gerontology & Geriatrics
Government & Public Administration
History
Home Improvement
Human Resources Management
Nutrition & Diet
Political Science
Psychology
Scholarly Publishing
Self-Improvement
Social Sciences
Travel
---
Type of Materials Specialties:
Catalogs and Directories
Cookbooks
Corporate and Business Materials
Encyclopedias and Reference Books
Guidebooks
Journals and Periodicals
Manuals
Scholarly Books
Technical Manuals
Textbooks
Trade Books
---
Updated: February 26, 2020