Jason Begy
Member
1027 Rue Allard
Verdun, Quebec H4H 2C7 Canada
514-238-8770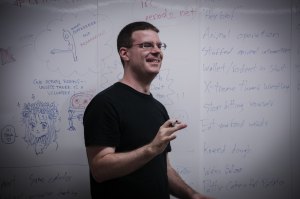 Contact:
Jason Begy
Email:
Website:
I am a swift and precise indexer specializing in academic monographs, edited collections, and annual journal supplements in the humanities, social sciences, and linguistics.
My goal as an indexer is to increase the visibility and reach of your work, and I do so via two key ways. First, my indexes are precise and accurate, making it easier for readers to find what they need, which in turn makes your work easier to cite. Second, they are complete and clear, so interested readers will know that your book is relevant to them and their research.
I am a widely-read MIT graduate, holding graduate degrees in media and communication studies, and in technical communication. I have also studied literature, history, and information technology. This multidisciplinary background is a great advantage when indexing scholarly works, and the results show in the quality of my work.
I am available for traditional back-of-the-book indexing, and embedded indexing in Microsoft Word, such as for Cambridge University Press (CUP).
---
Indexing Software Specialties:
CINDEX indexing software
HTML Editor
Word
WordEmbed
XML Structures
---
Subject Specialties:
Art and Art History
Communications
Computers
Cultural Studies
Fiction
Gender Studies
History
Linguistics & Language Studies
Literature & Poetry
Philosophy
Scholarly Publishing
---
Type of Materials Specialties:
Computer/Software Manuals
Encyclopedias and Reference Books
Journals and Periodicals
Manuals
Scholarly Books
Textbooks
Trade Books
---
Updated: April 3, 2019