Max Alvarez
Member
333 E. 80th St.
Apartment 6A
New York, New York 10075 United States
(212) 988-2265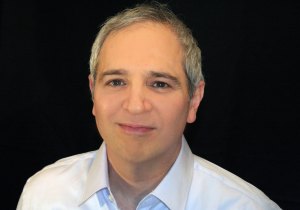 Contact:
Max Alvarez
Email:
Website:
I have a BA in Cultural Studies and certification in Teaching English as a Foreign Language. I am a film scholar and author who began indexing work in my late teens when I published "Index to Motion Pictures Reviewed by Variety: 1907-1980" (The Scarecrow Press, 1982). Since that time, I co-edited "Harrison's Reports Film Review Index: 1919-1962" (Hollywood Film Archive, 1995) and created the index for my 2013 book, "The Crime Films of Anthony Mann" (University Press of Mississippi). My most recent indexing assignments have been for the Harry N. Abrams "The Art of Star Wars" books along with such academic books as "Digital Dynamics In Nordic Contemporary Art" by Tanya Toft Ag; "Orphan Black: Performance, Gender, Biopolitics" by Andrea Goulet," "Creative Activism: Conversations on Music, Film, Literature, and Other Radical Arts"by Rachel Lee Rubin, and "Creepy Crawling: Charles Manson and the Many Lives of America's Most Infamous Family" by Jeffrey Melnick.
In addition to indexing and writing work, I am a public speaker and have lectured extensively on popular culture for such organizations as 92Y in Manhattan and The Smithsonian Institution in Washington, D.C.
---
Indexing Software Specialties:
Acrobat
PageMaker
QuarkXPress
Word
Word Perfect
---
Subject Specialties:
Art and Art History
Biography
Business and Commerce
Collecting
Communications
Computers
Cultural Studies
Economics
Education
History
Other Specialities: Copyediting
Other Specialities: Name Indexes
Other Specialities: Proofreading
Performing Arts
Scholarly Publishing
---
Type of Materials Specialties:
Archival Collections
Bibliographies
Database Indexing
Images, Photographs, and Film
Journals and Periodicals
Newsletters
Newspapers
Scholarly Books
Technical Manuals
---
Updated: January 10, 2019