Melissa Blubaugh
Member
B Street Indexing
509 B St
La Vale, Maryland 21502 United States
240-727-4692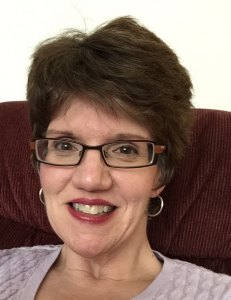 Contact:
Melissa Blubaugh
Email:
Website:
Your text was written by a professional. Shouldn't the index be as well?
Hello, I am Melissa Blubaugh and I'm the owner/indexer of B Street Indexing in western Maryland. Professionally trained in indexing at University of California Berkeley, I also hold a Bachelor of Arts in English Language and Literature from the University of Maryland College Park. In addition, I have completed graduate coursework in Education at George Mason University in Fairfax, Virginia.
As an indexer, I strive to create quality back-of-the-book indexes according to your specifications. Utilizing the best practices of indexing, I provide my client with a finished product that meets or exceeds your needs, while ensuring all deadlines are met. Throughout my indexing process, I keep the needs of the reader foremost in mind to enhance accessibility to information contained in the book.
While I index books on a variety of subjects, I have special areas of interest including education, literature, social sciences, current events, parenting and child concerns, disability issues and resources, Multiple Sclerosis, Diabetes, women's health, general wellness and regional histories.
My diverse professional experience includes work as a proofreader and meetings assistant for an editorial firm, as well as a financial analyst supporting a US Navy office. On a volunteer basis, I coordinated and managed a mentoring program for elementary school students needing academic and social skill reinforcement. I have providing fundraising, communications and board oversight for a private early childhood education institution. Most recently, I have been promoting disability awareness and resolving issues facing people with disabilities by serving as a Maryland Center for Independent Living (CIL) agency Board Member from 2010-present.
I welcome any opportunity to speak with you concerning upcoming projects you may have. Please contact me to discuss your project needs, schedules and rates. I look forward to speaking with you!
---
Indexing Software Specialties:
SKY Index software
Word
---
Subject Specialties:
Alternative and Complementary Medicine
Arts and Crafts
Biography
Children
Collecting
Consumer Affairs
Cultural Studies
Education
Fiction
Folklore and Fairy Tales
Food and Beverage
Gender Studies
Geography
History
Home Improvement
How-to-do-it-Yourself
Literature & Poetry
Medicine and Health Sciences
Nutrition & Diet
Other Specialities: Name Indexes
Other Specialities: Proofreading
Performing Arts
Scholarly Publishing
Self-Improvement
Social Sciences
Sports and Recreation
Travel
Women's Studies
---
Type of Materials Specialties:
Children's Books
Encyclopedias and Reference Books
Guidebooks
Scholarly Books
Textbooks
Trade Books
---
Updated: July 27, 2017