Mike Hurley
Member
ꐕ ☀ ꐕ
Tucson, Arizona United States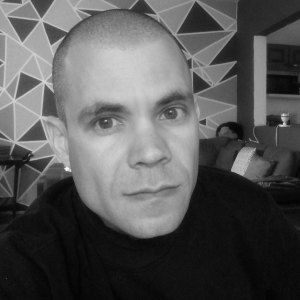 Contact:
Mike Hurley
Email:
Website:
Indexing since 2016. I'm easy to work with; I value craftsmanship and communication. I'm also a writer, researcher, and artist.
Education: PhD, anthropology, UC Irvine, 2015.
I'm based in Tucson, Arizona, but sometimes work in East Asia. I like sun-baked landscapes, black coffee, and cycling or running at dawn. Hello, world: all inquiries welcome.
Testimonials:
"I reached out to Mike about my edited book project and not only was he extremely timely with his reply and all subsequent communication, but he took a genuine interest in my scholarship. Over just a short amount of time, Mike was able to arrange for me a very comprehensive index. . . The whole experience was very enjoyable, and Mike not only incorporated some of my suggestions, but his professional expertise on a few specifics made all the difference. I would highly recommend him for your book project and will seek him out for future projects." – Philip Kao, anthropologist
"I also want to offer my very high praise for Mike Hurley and his work on the indexing. He is wonderfully collegial and engaging, and completes the work in a professional and timely manner. As there were many indexers to choose from, Mike proved to be someone I would return to again and again as future book projects arise." – Richard McCarty, professor of religious studies
---
Indexing Software Specialties:
CINDEX indexing software
---
Subject Specialties:
Anthropology
Archaeology
Architecture
Art and Art History
Arts and Crafts
Biography
Cultural Studies
Environmental Studies
Food and Beverage
Gardening & Horticulture
Geography
History
Music
Nutrition & Diet
Political Science
Psychology
Religion
Self-Improvement
Social Sciences
Technology
Travel
---
Type of Materials Specialties:
Guidebooks
Journals and Periodicals
Manuals
Newsletters
Scholarly Books
Textbooks
Trade Books
---
Updated: August 17, 2021