Sam Arnold-Boyd, BA, MS, MLS
Member
Cascade Indexing
185 W. 35th Place
Eugene, Oregon 97405 United States
541-520-2458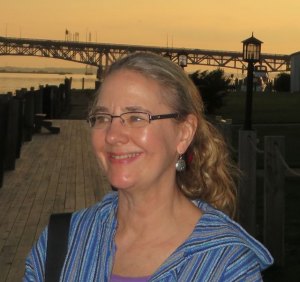 Contact:
Sam Arnold-Boyd, BA, MS, MLS
Email:
Website:
Through my business, Cascade Indexing, I provide effective, accurate indexes on time for a fair price. An organizer by nature, I attend to details and deadlines and strive to have well-satisfied clients.
I bring a strong background to my indexing, with 35 years as a teacher and librarian and educational experiences that include two master's degrees and extensive, ongoing training in indexing. My years of teaching give me a unique ability with texts related to education at all levels, children and teens, technology, and cultural diversity. My years of being an "official" student coupled with my approach to living as an inquisitive student give me the needed experience to work with a range of texts that extend from linguistics to self-help, psychology to crafts, computers to travel.
During my first year as an indexer, I had the honor of winning the Purple Pen Award from the Institute of Certified Indexers, an award which reflects my propensity for excellence in indexing. I am also very proud to have a history of outstanding customer service.
I continue to expand my indexing capabilities and can now offer embedded indexing for Word and InDesign documents through the use of the indexing software Index Manager.
Please find client testimonials, samples of indexes, and more information about me and my approach to indexing on my website at cascadeindexing.biz/.
I am eager to create indexes that will add value to your nonfiction and reference books and help your readers discover the information in your books and efficiently locate what they seek.
Training:
Indexing Theory & Application, University of California at Berkeley
Indexing courses from Kari Kells, Index West
American Society for Indexing Conferences and Webinars
Embedded Indexing Workshop with Kevin Broccoli
MLS, Emporia State University, Phi Kappa Phi
MS, Interdisciplinary Studies: Teaching, University of Oregon
BA, Linguistics, University of Oregon, Phi Beta Kappa
Computer programming courses, Lane Community College
Award:
Winner of the 2016 Purple Pen Award from the Institute of Certified Indexers
Service:
PNW/ASI Planning Committee Chair and Co-Chair, 2017-present
ASI Membership Committee, 2017-2018
DPI SIG co-webmaster,2017-present
---
Indexing Software Specialties:
CINDEX indexing software
HTML Editor
InDesign
Index Manager
Word
---
Subject Specialties:
Architecture
Art and Art History
Arts and Crafts
Biography
Business and Commerce
Children
Collecting
Communications
Computers
Consumer Affairs
Culinary Arts
Cultural Studies
Education
Environmental Studies
Fiction
Folklore and Fairy Tales
Food and Beverage
Gardening & Horticulture
Gay/Lesbian Studies
Gender Studies
Gerontology & Geriatrics
History
Home Improvement
How-to-do-it-Yourself
Human Resources Management
Library & Information Science
Linguistics & Language Studies
Literature & Poetry
Music
Nutrition & Diet
Other Specialities: Name Indexes
Performing Arts
Psychology
Religion
Self-Improvement
Social Sciences
Sports and Recreation
Technology
Transportation
Travel
Women's Studies
---
Type of Materials Specialties:
Catalogs and Directories
Children's Books
Computer/Software Manuals
Cookbooks
Embedded Indexing
Encyclopedias and Reference Books
Guidebooks
Journals and Periodicals
Manuals
Newsletters
Technical Manuals
Textbooks
Trade Books
---
Updated: September 10, 2022