Rye Gentleman
Member
Rye Gentleman Indexing
Hudson, New York United States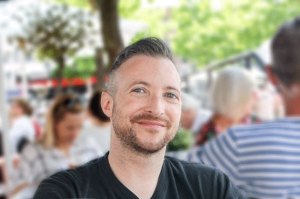 Contact:
Rye Gentleman
Email:
Website:
I am a PhD Candidate in the Theatre Arts & Dance department at University of Minnesota. I also I hold a Master's in Library and Information Science from San Jose State University and have completed UC Berkeley Extension School's Indexing: Theory and Application course.
I started working as an indexer because indexes are crucial to my scholarship. I can't count the number of times an index has saved the day by convincing me to take home a book I might otherwise have left on the shelf; leading me back to an important passage I wanted to cite; or helping me root concepts of interest out of a dense, lengthy text. Conversely, I've found that a shallow or poorly constructed index can render a text nearly useless, especially when I'm rushing to meet a deadline. I'm passionate about indexing because I want to create indexes scholars can rely on as they navigate hectic academic careers.
I am also deeply invested in helping scholarly writers publish books that are as findable, accessible, and citable as possible. As an indexer, I give your book the time and attention needed to craft a strong, accurate, thorough index that will help readers find the information they're looking for, identify your core concepts, and understand the relationships between topics in your text.
Although I'm open to working on many different kinds of texts, I specialize in scholarly writing in the humanities and social sciences and can offer particular expertise in theatre and performances studies, media and communication studies, and gender and sexuality studies. I work with an up-to-date suite of indexing software and am available for traditional back-of-book indexing as well as ebook and embedded indexing.
---
Indexing Software Specialties:
CINDEX indexing software
HTML Editor
---
Subject Specialties:
Art and Art History
Communications
Computers
Cultural Studies
Gay/Lesbian Studies
Gender Studies
Performing Arts
Philosophy
Scholarly Publishing
Social Sciences
Women's Studies
---
Type of Materials Specialties:
Scholarly Books
---
Updated: April 10, 2021