Kathy Berry, MLIS
Member
Berry Indexing
Toledo, Ohio US
4195408343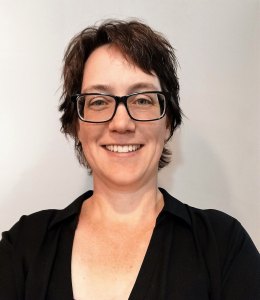 Contact:
Kathy Berry, MLIS
Email:
Website:
My focus is on information access and organization with the goal of making it easy to find what you're looking for. In addition to creating back-of-book indexes, I also have experience with metadata standards and taxonomies.
I want to help people find what they're looking for and I want to help clients make sure their work can be found.
I have a Master of Library and Information Science degree from Kent State University where I focused on metadata and taxonomy work and have completed the UC Berkeley course in indexing. My background includes undergraduate degrees in biology and environmental engineering. I have worked with elementary age students in STEM programs, homeschooling, and as a library assistant.
I am open to a wide variety of texts. I especially enjoy work within the sciences, especially nature, the environment, and biology. I also enjoy work with a focus on children, parenting, folklore & mythologies, and body/mind/spirit.
---
Software expertise and production skills:
SKY
Taxonomy and thesaurus development
---
Subject Specialties:
Biology
Children, child development, and pediatrics
DIY (do-it-yourself)
Earth sciences
Environmental sciences
Folklore and fairy tales
LGBTQ+ studies
Library and information studies
Wellness and self-help
---
Type of Materials Specialties:
Scholarly books
Textbooks and study guides
Thesauri and controlled vocabularies
Trade books
---
Updated: April 6, 2023