Amron Gravett
Member
Wild Clover Book Services
PO Box 13883
Tucson, Arizona 85732 USA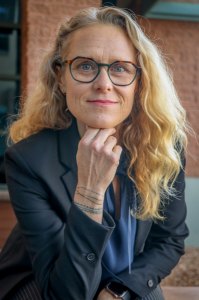 Contact:
Amron Gravett
Email:
Website:
–
AmronGravett.com
–
Full-time freelance indexer since 2011 (Wild Clover Book Services)
I fulfill spec, communicate clearly, and maintain a high level of professionalism with every client.
INDEXING SERVICE DETAILS
* Back of the book indexing: reference, scholarly, and trade
* Embedded and Ebook indexing: ePub, InDesign, Word
* Serials indexing: cumulative, name, and subject indexes
As a part of my indexing services, I provide:
1. Indexes that follow all specifications and delivered on time, every time
2. Clear communication throughout the project
3. A list of errors found in manuscript while indexing (per CMS 16.125)
4. Up to two hours of editing after the final index has been reviewed
ACCURACY
My indexes are accurate, provide quick and comprehensive access to information, and reflect the aboutness of the text.
ETHICS
I abide by a code of professional ethics which includes adherence to copyright, privacy rights, and fair and honest business practices. Agreement specifications including deadlines are upheld.
FLEXIBILITY
I understand the pre-publication processes and am always flexible when unplanned circumstances arise.
LANGUAGES
I have indexed publications that included terms and concepts in the following languages:
Arabic, Burmese, Chinese, English, French, German, Greek, Hawaiian, Icelandic, Japanese, Korean, Pali, Persian, Spanish, Syriac, Turkish, Urdu, Vietnamese
TRAINING
* 2015 : Embedded Indexing and Indexing of Ebooks (UC Berkeley)
* 2014 : Taxonomy and Controlled Vocabularies, Periodical and Database Indexing (Simmons Graduate School)
* 2011 : Indexing Theory & Application (UC Berkeley)
* 2007 : Masters in Library Science (Texas Woman's University)
CLIENT LIST:
American Occupational Therapy Association
Aptara
Association for Diplomatic Studies and Training
Beacon Press
Bender Richardson White
Brill Press
Brown Books
Buffalo Bill Center of the West
Cambridge Scholars
Cambridge University Press
Center for Civic Education
Columbia University Press
C & T Publishing
Dancing Chiva Literary Arts
General Commission on Archives and History
Grand Junction Media
Harvard University Asia Center
Harvard University Press
High Plains Press
Houghton Mifflin Harcourt
Indiana University Press
Integra Software Services
Lexington Books
Macao Cultural Affairs Bureau
Morgan James Publishing
MorningStar Music Publishing
National Geographic Kids
New Academia Publishing
Ohio University Press
Palgrave Macmillan
Pear Press
Perseverance Publishing
Quarto Publishing Group
Rio Nuevo Publishers
Routledge
Rowman & Littlefield Publishing Group
Santa Barbara Conservancy
Southern Illinois University Press
University of Chicago Press
University of Hawaii Press
University of Minnesota Press
University of Nebraska Press
University of North Carolina Press
University of Oklahoma Press
University of South Carolina Press
University of Washington Press
Walter Foster Publishing
Westchester Publishing Services
Yale University Press
As well as individual author clients
CLIENT TESTIMONIALS:
"Your work is superb."
-W. Nathaniel Howell, US Ambassador to Kuwait (1987–91) and Author, Association for 
Diplomatic Studies and Training
"As a retired writer-editor in the publishing office of the Library of Congress who has worked with several different indexers for a wide variety of books, I was most impressed by Ms. Gravett's professionalism, efficiency, and wide cultural and historical knowledge. I could not have been happier with the index and it is already proving to be a prime asset to mining and understanding a complex narrative."
-Sara Day, Author, New Academia Publishing
"Amron tackled an unusual project for me: indexing an online course. She did an excellent job, delivering what she promised with accuracy, good humor, and expert ability. She was on time and she stuck to her estimate. She's now first on my list for top-quality indexing. "
-Mark Gage, Director of Publishing and Digital Content, Center for Civic Education
"A pleasure working with you, and the result is a detailed, considered, professional index that really makes the book useful in so many more ways."
-Denis Crowdy, Author, University of Hawaii Press
You are such a professional Amron. I am really happy I had the pleasure to work with you.
-Cesar Guillen Nuñez, Researcher, Macau Ricci Institute
"I'm so glad we decided to include an index. It makes the book 10 times as useful! Thank you for your thorough work."
-Nancy Rutman, Author and Editor, Perseverance Publishing
"I join the others in congratulating the indexer on a superb job on a difficult ms."
-Editor, Harvard University Press
"I was impressed by the quality of your indexing and would not hesitate to recommend you to friends and colleagues."
-Ayako Kano, Author, University of Hawaii Press
"You did an incredible job–and in a short period of time. It was a great pleasure to work with you. It was so easy to communicate with you, and the work you did was highly professional."
-Kristen Schade, Production Editor, MorningStar Music Publishing
"You've created an impressive index." and "You've done an amazing job on an extremely challenging book!"
-Margery Thompson, Editor, Association for 
Diplomatic Studies and Training
"I must say that I think it an excellent [index] you sent me."
-David J. Fitzpatrick, Author, University of Oklahoma Press
"I am very pleased with the thoroughness of the subjects and how you handled ship names, for example. Your fact checking was an unexpected gift."
-Mark Rauzon, Author, University of Hawaii Press
"The listings for the China and Japan chapters seem to me to be comprehensive and thorough. Please thank the indexer for his/her care in spelling!"
-Editor, Harvard University Press
"Thank you so much, this looks amazing! I'm very impressed with your work. I think you did a great job of capturing the conceptual ideas as well as key terms. I also appreciate you taking the time to flag the errors you came across."
-Holly Karibo, Author, University of North Carolina Press
"I met with our graphic designer this morning and she, too, was impressed with your index! Your work is just "as advertised" on your website, which is well-presented and interesting. The information you offer on-line dispelled any butterflies about collaborating from a distance. That, and your quick and detailed email responses."
-Debra McIntosh, Archivist and Project Coordinator, Millsaps College
"Amron is highly reliable and an expert at her craft. When I send her a book to be indexed, I know it will be done well and in a timely manner. She provides excellent service and follow-up. We have been more than pleased with her work."
-Stephanie Meissner, Senior Editor/Project Manager, Walter Foster Publishing
"Amron is a professional and creative indexer, who pays very close attention to detail. She is punctual, has wonderful communication skills, and is a joy to work with. Amron knows indexing inside and out and we couldn't be more happy with her work!"
-Tiffany Gibson, Managing Editor, Morgan James Publishing
"[It was] easy peasy to work with you."
-Nancy Curtis, Publisher, High Plains Press
"I want to thank you for taking such good care of my book. Your index is fabulous!"
-Maya Ajmera, Author, Palgrave Macmillan
"Thanks so much for your excellent work on this title. This has been a tricky one, and we're really pleased with your contribution."
-Edward Wade, Production Editor, Westchester Publishing Services
"Thank you for the quick turnaround and thorough job on the index."
-Debbie Masi, Production Supervisor, Westchester Publishing Services
"I was delighted with the index Amron Gravett prepared for my latest book. She is very professional and highly knowledgeable about indexes. I will gladly work with her again."
-C. M. Mayo, Author, Dancing Chiva Literary Arts
"It has been a pleasure working with you." and "Amron is a creative indexer and formed a key part of our team producing a prestigious children's information book for an important client."
-Lionel Bender, Editor, Bender Richardson White
"I dreamed last night that your index was a Frank Lloyd Wright structure and all the rooms were headings with the cross-references as connecting doors."
-Catherine Stewart, Author, University of North Carolina Press
"Wow – what a work of art!"
-Lou Latsha, Editor, Lycoming County Genealogical Society
"The index really looks super, and the indexer's answers to our queries were excellent and educational."
-Douglas Goldstein, Author, Morgan James Publishing
"Thank you! An excellent job!"
-Christopher Korth, Author, Morgan James Publishing
"Thank you for your careful notes."
-Laurena Mayne Davis, Editor, Grand Junction Media
AMERICAN SOCIETY FOR INDEXING member
– Special Interest Group member of
History / Archaeology Indexing, Scholarly Indexing
For more information, go to
AmronGravett.com
---
Indexing Software Specialties:
Acrobat
CINDEX indexing software
Framemaker
InDesign
---
Subject Specialties:
Anthropology
Archaeology
Architecture
Art and Art History
Arts and Crafts
Biography
Business and Commerce
Children
Culinary Arts
Cultural Studies
Economics
Education
Environmental Studies
Folklore and Fairy Tales
Food and Beverage
Foreign Policy & International Relations
Gay/Lesbian Studies
Gender Studies
Genealogy
Geography
Gerontology & Geriatrics
Government & Public Administration
History
Library & Information Science
Linguistics & Language Studies
Literature & Poetry
Military and Naval Science
Music
Nutrition & Diet
Other Specialities: Name Indexes
Performing Arts
Philosophy
Political Science
Religion
Scholarly Publishing
Self-Improvement
Social Sciences
Sports and Recreation
Technology
Transportation
Travel
Women's Studies
---
Type of Materials Specialties:
Archival Collections
Bibliographies
Catalogs and Directories
Children's Books
Computer/Software Manuals
Cookbooks
Corporate and Business Materials
Embedded Indexing
Encyclopedias and Reference Books
Guidebooks
Journals and Periodicals
Manuals
Newsletters
Scholarly Books
Technical Manuals
Textbooks
Thesauri
Trade Books
Web/HTML Documents
---
Updated: September 21, 2017