Susan Bruck, JD, BS
Member
Susan Bruck Indexing
1337 W. Fargo Ave.
Apt. 406
Chicago, Illinois 60626 United States
7737506208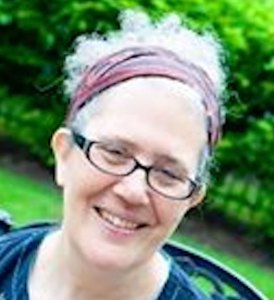 Contact:
Susan Bruck, JD, BS
Email:
Website:
I am committed to creating indexes that help readers find the information they are looking for quickly. My experience as an attorney, legal researcher, and editor, as well as many years as an educator, support me in doing this. I am well-versed in the education and related topics, as well as in law and am familiar with and interested in many other topics.
I currently work as an indexer, editor, and writer. I also write and illustrate children's books.
---
Indexing Software Specialties:
Acrobat
CINDEX indexing software
Word
---
Subject Specialties:
Alternative and Complementary Medicine
Art and Art History
Arts and Crafts
Biography
Children
Culinary Arts
Cultural Studies
Education
Fiction
Folklore and Fairy Tales
Gardening & Horticulture
Gender Studies
Gerontology & Geriatrics
How-to-do-it-Yourself
Law
Literature & Poetry
Nutrition & Diet
Other Specialities: Copyediting
Other Specialities: Proofreading
Philosophy
Psychology
Religion
Self-Improvement
Travel
Women's Studies
---
Type of Materials Specialties:
Children's Books
Legal and Government Documents
---
Updated: May 5, 2018