Sanjiv Kumar Sinha
Member
342, 10th Cross, Anugraha Satellite Township
Periyakattupalayam, Cuddalore
Puducherry, Tamilnadu 605007 India
+919790015607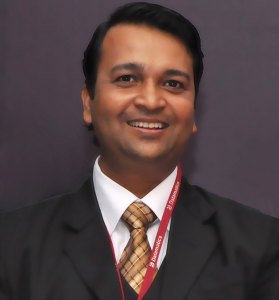 Contact:
Sanjiv Kumar Sinha
Email:
Website:
I am a back-of-the-book indexer since 2005 and have successfully completed all four modules of the ASI Training Course. I index in many subjects and have special interests in Physics, Chemistry, Medicine, Engineering, and Management. Also proficient in name indexing, database indexing, journal indexing, and image enrichment. I have never missed a deadline and and my rates are in line with indexing standards.
Setups- Pdf, Cindex, Word Embedded, LaTex (BaKoMa), Tex.
Education
Bachelor of Science with Physics as major and Post Graduate Diploma in Management with major in Operations Management.
---
Indexing Software Specialties:
Acrobat
CINDEX indexing software
Tex
Word
WordEmbed
---
Subject Specialties:
Aeronautics and Astronautics
Agriculture
Alternative and Complementary Medicine
Architecture
Astronomy
Automotive
Biology
Business and Commerce
Chemistry
Computers
Earth Sciences
Engineering
Food and Beverage
Genealogy
Human Resources Management
Industry
Mathematics
Medicine and Health Sciences
Other Specialities: Indexes Evaluation and Repair Services
Other Specialities: Name Indexes
Pharmacology
Physics
Science
Social Sciences
Sports and Recreation
Technology
Transportation
Veterinary Medicine
Women's Studies
---
Type of Materials Specialties:
Computer/Software Manuals
Database Indexing
Embedded Indexing
Encyclopedias and Reference Books
Guidebooks
Journals and Periodicals
Manuals
Scholarly Books
Technical Manuals
Textbooks
---
Updated: March 17, 2019