Marilyn Anderson, PhD
Member
AndersonIndex
158 Tail Feather Lane
Apt. C
Bozeman, Montana 59718 USA
(406) 404-1250
(970) 567-9933 (cell phone)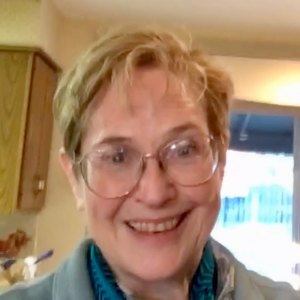 Contact:
Marilyn Anderson, PhD
Email:
Website:
Experienced full-time indexer. Wide range of books and materials indexed. Specialty in scientific, medical, and environmental topics. PhD in Biological Sciences, minor in Classics. Additional subject fields include arts, business, culture, current events, history, humanities, travel, cookbooks, manuals, and textbooks. Clients include scholarly and trade presses, authors, and organizations. Experienced with large projects. Value-added service. Indexer of IPCC Climate Change Reports (2007, 2013, 2022). See
andersonindex.net
for more information.
---
Software expertise and production skills:
Acrobat
MACREX indexing software
Word
Word Perfect
---
Subject Specialties:
Aeronautics and Astronautics
Agriculture
Alternative and Complementary Medicine
Anthropology
Archaeology
Art and Art History
Arts and Crafts
Biography
Biology
Business and Commerce
Chemistry
Children
Communications
Consumer Affairs
Culinary Arts
Cultural Studies
Earth Sciences
Economics
Education
Environmental Studies
Finance
Food and Beverage
Foreign Policy & International Relations
Gardening & Horticulture
Geography
Gerontology & Geriatrics
Government & Public Administration
History
Home Improvement
How-to-do-it-Yourself
Industry
Mathematics
Medicine and Health Sciences
Nursing
Nutrition & Diet
Other Specialities: Name Indexes
Other Specialities: Proofreading
Performing Arts
Pharmacology
Philosophy
Physics
Political Science
Psychology
Science
Self-Improvement
Social Sciences
Transportation
Travel
Veterinary Medicine
---
Type of Materials Specialties:
Archival Collections
Catalogs and Directories
Cookbooks
Corporate and Business Materials
Encyclopedias and Reference Books
Guidebooks
Journals and Periodicals
Legal and Government Documents
Manuals
Newsletters
Scholarly Books
Technical Manuals
Textbooks
Trade Books
---
Updated: November 2, 2022