Catherine Barr
Member
Under The Oaks Indexing
7268 S. Gore Range Rd.
Littleton, Colorado 80127 USA
Work: (858) 705-3981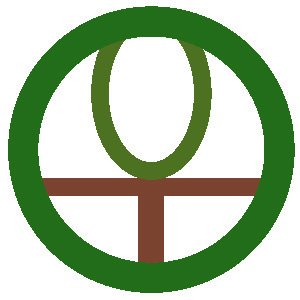 Contact:
Catherine Barr
Email:
Website:
Experienced full-time indexer dedicated to providing your book the professional index it deserves.
Your book is important.
That is why I would like to help you introduce it to the world.
Indexes not only help users find the information that they have already read, they help those shopping for a book to be able to distinguish your book from all the others being offered. And in this ever-increasingly crowded self-publishing environment, any edge you can achieve over the competition, is vital.
I will always keep these needs in mind when working on your index.
Having been a life-long lover of books both fiction and non-fiction; and being a daughter and mother of writers, I am passionate about the power of writing.
After graduating from UC Los Angeles with a biology degree, I went to work in an environmental laboratory for a few years before returning to school. Two more years and I had earned my teaching credential from CSU Northridge. After fifteen years of substitute teaching in K-12, I decided to go back to work full-time as an indexer.
Indexing training includes the UC Berkeley indexing course and the periodical indexing course offered through Simmons College of Boston. I have published many articles on indexing and offer an Indexing Basics workshop. I have also served as the president of the Southern California chapter.
I will always be happy to discuss your vision of your book and to carefully consider its special needs. Just as every book is unique, so is every index unique.
Pricing is in conformity with the current indexing rates. They can be based upon the number of entries, the number of hours, or the project as a whole. But, most commonly, it is based on the page. Upon receipt of a sample, estimates can be given. Rush jobs will be considered.
Deadlines are always met.
Quality never compromised.
If you would like to discuss your book or just ask me an indexing question, I'd be happy to talk to you. I'm enthusiastic about my profession and am always willing to share my knowledge.
Hope to hear from you soon.
*
Affiliate memberships: PWSD
For further information please visit my website.
You may also find me on LinkedIn
UTO: Helping Your Ideas Grow
---
Software expertise and production skills:
SKY
---
Subject Specialties:
Art and Art History
Arts and Crafts
Biography
Biology
Business and commerce
Culinary arts
DIY (do-it-yourself)
Environmental sciences
Gardening and horticulture
History
---
Type of Materials Specialties:
Children's books
Cookbooks
Genealogies
Guidebooks
Scholarly books
Textbooks and study guides
Trade books
---
Updated: February 26, 2023