Claire Stokes
Member
Clarity Solutions
2136 Ford Parkway
Suite 148
St. Paul, Minnesota 55116 United States
612-810-0025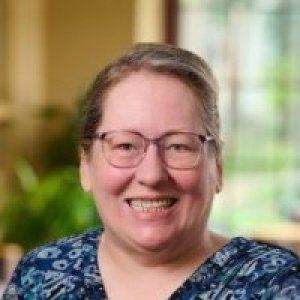 Contact:
Claire Stokes
Email:
Re-launching my indexing practice after some time away in the business sector. In previous iteration, completed 10 indexes for happy customers.
Completing training pursuant to indexing certification.
Continuing education through ASI conferences, workshops, and other resources. Previously completed the Graduate School indexing training program successfully.
Wide range of interests, previous career in accounting provided extensive exposure to various sectors of activity. Have a BS in Accounting. Completed FinTech BootCamp (short of participating in crypto portion), in March 2022. Also am part-time tax preparer.
Language Proficiency: None
However, I have exposure to and ongoing interest in the following languages:
Ukraine
German-Yiddish-Hebrew
Irish
Hindi-Urdu
Minnesota native, also lived on East Coast.
---
Software expertise and production skills:
CINDEX indexing software
---
Subject Specialties:
Aeronautics and Astronautics
Architecture
Astronomy
Automotive
Business and Commerce
Chemistry
Collecting
Computers
Consumer Affairs
Criminology
Dentistry
Earth Sciences
Economics
Electronics
Engineering
Environmental Studies
Fiction
Finance
Folklore and Fairy Tales
Foreign Policy & International Relations
Gardening & Horticulture
Genealogy
Geography
Gerontology & Geriatrics
Human Resources Management
Industry
Law Enforcement
Library & Information Science
Linguistics & Language Studies
Literature & Poetry
Mathematics
Military and Naval Science
Nursing
Other Specialities: Copyediting
Other Specialities: Proofreading
Physics
Scholarly Publishing
Sports and Recreation
Technology
Transportation
Veterinary Medicine
Women's Studies
---
Type of Materials Specialties:
Children's Books
Computer/Software Manuals
Corporate and Business Materials
Encyclopedias and Reference Books
Journals and Periodicals
Manuals
Scholarly Books
Textbooks
Trade Books
---
Updated: December 8, 2022