Lisa Costello
Member
Costello Indexing
PO Box 588
Columbia City, Oregon 97018 USA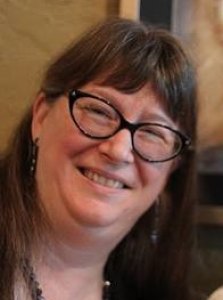 Contact:
Lisa Costello
Email:
Website:
Specialties include: computers and software, engineering, social sciences, textbooks, grief and loss, spirituality, especially Buddhism, fitness, sports, diet and nutrition, women's health, and technical documentation.
I work as a full-time freelance indexer, am comfortable with tight deadlines, and can often work on short notice. I do book, periodical, and database indexing, with over 20 years of experience.
I value my customers, and will create accurate and complete indexes to your specifications and deadline.
Pricing is negotiable.
I have degrees in sociology and library science, and experience as a systems librarian and UNIX systems administrator.
---
Indexing Software Specialties:
SKY Index software
---
Subject Specialties:
Alternative and Complementary Medicine
Business and Commerce
Computers
Earth Sciences
Engineering
Gay/Lesbian Studies
Geography
Gerontology & Geriatrics
Library & Information Science
Nutrition & Diet
Psychology
Religion
Science
Self-Improvement
Social Sciences
Sports and Recreation
Technology
Women's Studies
---
Type of Materials Specialties:
Archival Collections
Corporate and Business Materials
Database Indexing
Journals and Periodicals
Manuals
Newsletters
Technical Manuals
Textbooks
Trade Books
Web/HTML Documents
---
Updated: June 11, 2020