Donald Howes, BA Archaeology, MA Anthropology
Member
DH Indexing
414-9880 Manchester Drive
Burnaby, British Columbia V3N 4R3 Canada
778-955-8644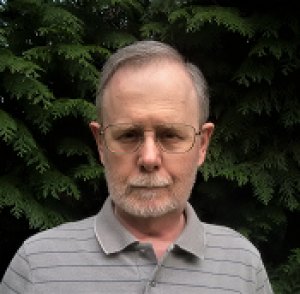 Contact:
Donald Howes, BA Archaeology, MA Anthropology
Email:
Website:
I am an experienced full-time indexer since 2020, providing custom back-of-book and embedded indexing services to authors, editors and publishers. I produce clear and informative indexes that express the style, concepts and topics laid out by my clients.
My areas of subject expertise cover Astronomy, Computer Sciences, Digital Video Production, History, Military History, Oenology, Social Sciences, Political Science and Public Policy, and Law. I create quality indexes for popular books, trade books, manuals, textbooks and scholarly works – on time and on budget.
INDEXING TRAINING
• Indexing: An Essential Art and Science (TCOM 230). Simon Fraser University, Vancouver, BC
• The Mary Newberry Mentorship Program. Indexing Society of Canada/ Société canadienne d'indexation
• Active Indexing: Creating indexes for eBooks. Society of Indexers
EDUCATION
• Master of Arts, Anthropology: Washington State University
• Bachelor of Arts, Archaeology (Honours): University of Calgary
---
Software expertise and production skills:
Acrobat suite
Cindex
CUP process
InDesign
Index Manager
MS Word
Name indexes
---
Subject Specialties:
Anthropology
Archaeology
Astronomy
Biography
Computer science and IT
Earth sciences
Environmental sciences
Foreign policy and international relations
Geography
Government and public administration
History
Law
Military and naval sciences
Paleontology
Politics and political science
Travel
---
Type of Materials Specialties:
Corporate and business materials
Guidebooks
Manuals (software, technical, user, etc.)
Scholarly books
Textbooks and study guides
Trade books
---
Updated: January 29, 2023