Diane Brenner, MSW, PhD
Member
PO Box 206
Worthington, Massachusetts 01098 USA
Work: (413) 238-5593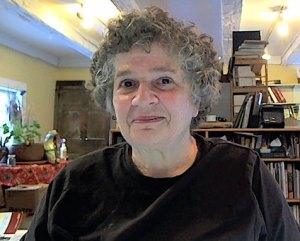 Contact:
Diane Brenner, MSW, PhD
Email:
Website:
More than 30 years of experience producing accurate, quality back-of-the book indexes. Also experienced with database indexing and keywording for images. Have done some embedded indexing in Word and website indexing. I meet deadlines, am flexible, and work hard to accommodate client's special needs. A generalist with academic degrees in art history, social services, and environmental toxicology, my experience includes indexing American history and biography, art history, education, environmental health, genealogy, philosophy/metaphysics, psychology, cook books and children's books.
I am the archivist for our local historical society, am an elected member of the Worthington Board of Health and am past-president of the board of the Hilltown Community Health Centers. Other interests include toxicology and environmental health, politics and public policy, crafts and how-to. Please visit my Web site for details and titles of recently indexed books.
---
Software expertise and production skills:
Acrobat suite
MS Word
SKY
---
Subject Specialties:
Alternative and Complementary Medicine
Anthropology
Architecture
Art and Art History
Arts and Crafts
Biography
Biology
Culinary arts
Education
Environmental sciences
Film studies
Gender studies
History
LGBTQ+ studies
Medicine and health sciences
Philosophy
Politics and political science
Psychology
Religion and spirituality
Sociology
Travel
Wellness and self-help
---
Type of Materials Specialties:
Archival collections
Children's books
Corporate and business materials
Databases
Genealogies
Guidebooks
Journals and periodicals
Scholarly books
Scriptures
Textbooks and study guides
Trade books
---
Updated: January 17, 2023