Erika Zabinski
Member
Saint Paul, Minnesota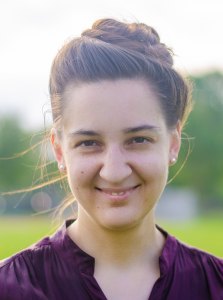 Contact:
Erika Zabinski
Email:
Website:
I'm an academic indexer specializing in religion, theology, history, and related topics.
My areas of particular expertise are Catholicism, Eastern Orthodoxy, Christian church history, European history, patristics, biblical studies, and Russian/Slavic studies. I have a MA in theology (historical emphasis). I've been professionally indexing since 2015, as well as copyediting similar material since 2010. Recent projects include volumes published with Eerdmans, Brill, and many different university presses (see my website for a sample portfolio).
I read Latin and Spanish. I am familiar enough with Russian that I'm attentive to the issues of transliteration and name formatting.
In addition to standard keyword indexes, I can create specialized indexes such as lists of names, biblical references, or classical sources (index locorum).
I do not currently offer embedded indexes (such as those usually requested by Cambridge University Press).
---
Language Specialties:
Latin
Russian
Spanish
---
Subject Specialties:
Biography
Classics
Geography
History
Music
Politics and political science
Religion and spirituality
Theatre
Travel
---
Updated: January 27, 2023