Fred Leise, ICI-Certified Indexer
Member
ContextualAnalysis
1128 W. Columbia Ave.
Chicago, Illinois 60626 USA
Cell: (773) 764-2588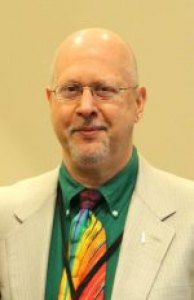 Contact:
Fred Leise, ICI-Certified Indexer
Email:
Website:
As an ICI-Certified Indexer, I have provided high quality indexes for over twenty years in a wide variety of fields including scholarly works in international relations, music theory and history, East Asian culture and politics, as well as cookbooks, technical manuals and college textbooks.
One author recently commented: "Fred's work seems masterful. I regularly thought, 'What a great way of listing that.' 'So helpful for researchers.' "
I often deal with highly complex topics, as well as those needing extensive analysis, producing user-friendly indexes on budget and on time. My work has been recognized by ASI's H. W. Wilson Award Committee the only time that a shortlist for the award has ever been announced.
My knowledge of indexing has been enhanced by serving for over 10 years as an indexing instructor, both for the University of California, Berkeley Extension Division online indexing course and for ASI's pre-conference workshop for new indexers.
---
Software expertise and production skills:
Cindex
InDesign
Index evaluation and repair
Name indexes
Taxonomy and thesaurus development
---
Subject Specialties:
Archaeology
Architecture
Arts and Crafts
Asian studies
Biography
Business and commerce
Culinary arts
Dance
Environmental sciences
Film studies
Foreign policy and international relations
Gender studies
Government and public administration
History
LGBTQ+ studies
Library and information studies
Music
Politics and political science
Popular culture
Race and ethnic studies
Religion and spirituality
Sociology
Theatre
---
Type of Materials Specialties:
Cookbooks
Corporate and business materials
Encyclopedias and reference tools
Genealogies
Guidebooks
Manuals (software, technical, user, etc.)
Scholarly books
Thesauri and controlled vocabularies
Trade books
---
Updated: May 11, 2023