Donald Glassman, DVM, MS
Member
Glassman Indexing Services
6400 W. Sitting Bear Trail
Prescott, Arizona 86305 USA
Work: (515) 771-2278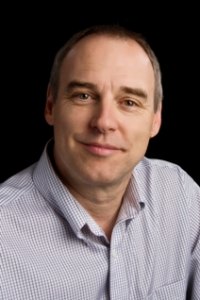 Contact:
Donald Glassman, DVM, MS
Email:
Website:
Experience, knowledge and creativity yield superior indexes! With Glassman Indexing you get over two decades of indexing experience with special expertise in subject areas throughout medicine and the biological sciences. We love variety and index across a wide range of subjects, from computers to gardening, technical to trade. With Glassman Indexing you'll work with an experienced indexer with a Doctorate of Veterinary Medicine, a Masters in Microbiology-Molecular Biology and a BS in Zoology. Professional indexes are created to your specifications and ALWAYS, ALWAYS delivered on-time. Visit our Web site at
glassmanindexing.com
to see why choosing Glassman Indexing may be the right choice for your project.
---
Software expertise and production skills:
CINDEX indexing software
Word
---
Subject Specialties:
Agriculture
Anthropology
Archaeology
Art and Art History
Biology
Business and Commerce
Chemistry
Computers
Dentistry
Earth Sciences
Economics
Education
Environmental Studies
Finance
Gardening & Horticulture
History
Home Improvement
How-to-do-it-Yourself
Mathematics
Medicine and Health Sciences
Nursing
Nutrition & Diet
Pharmacology
Psychology
Science
Social Sciences
Sports and Recreation
Technology
Veterinary Medicine
---
Type of Materials Specialties:
Catalogs and Directories
Computer/Software Manuals
Cookbooks
Corporate and Business Materials
Embedded Indexing
Encyclopedias and Reference Books
Guidebooks
Journals and Periodicals
Manuals
Scholarly Books
Technical Manuals
Textbooks
Trade Books
---
Updated: September 27, 2022