Amron Lehte (formerly Gravett)
Member
Wild Clover Book Services
PO Box 13883
Tucson, Arizona 85732 USA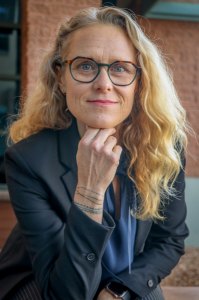 Contact:
Amron Lehte (formerly Gravett)
Email:
Website:
Full-time freelance indexer for Wild Clover Book Services (2011– present)
INDEXING SERVICE DETAILS
I fulfill spec, communicate clearly, and maintain a high level of professionalism with every client.
* Back of the book indexing: reference, scholarly, and trade
* Embedded and Ebook indexing: ePub, InDesign, Word
* Serials indexing: cumulative, name, and subject indexes
As a part of my indexing services, I provide:
1. Indexes that follow all specifications and delivered on time, every time
2. Clear communication throughout the project
3. A list of errors found in manuscript while indexing (per CMS 16.125)
4. Up to an hour of editing after the final index has been reviewed
ACCURACY
My indexes are accurate, provide quick and comprehensive access to information, and reflect the aboutness of the text.
ETHICS
I abide by a code of professional ethics which includes adherence to copyright, privacy rights, and fair and honest business practices. Agreement specifications including deadlines are upheld.
FLEXIBILITY
I understand the pre-publication processes and am always flexible when unplanned circumstances arise.
TRAINING
* 2015 : Embedded Indexing and Indexing of Ebooks (UC Berkeley)
* 2014 : Taxonomy and Controlled Vocabularies, Periodical and Database Indexing (Simmons Graduate School)
* 2011 : Indexing Theory & Application (UC Berkeley)
* 2007 : Masters in Library Science (Texas Woman's University)
INDEXED SUBJECT and TITLE LIST:
wildcloverbooks.com/indexing
CLIENT LIST and TESTIMONIALS:
wildcloverbooks.com/clients
American Society for Indexing Member since 2012
For more information, go to
WildCloverBooks.com
SUBJECTS:
American Indian Studies
Animals
Architecture
Art
Biography and Memoir
Border and U.S. Immigration Studies
Business and Economics
Child and Family Studies
Children's Nonfiction
Communication
Culinary
Cultural Studies
Environment
Feminism
Film
Food and Water Systems
Gender Studies
Genealogy
Government
Health and Medicine
Identity Politics
Indigenous Studies
Land Politics
Language Studies
Legal Studies
Literary Studies
Miscellaneous
Museums
Music
Performing Arts
Philosophy
Photography
Poetry
Project Management
Queer Studies
Racial (In)justice
Religion and Theology
Spirituality
Sports
Technology
Urban Studies
War
Work
---
Software expertise and production skills:
InDesign
---
Subject Specialties:
African studies
Aging, gerontology, and geriatrics
Agriculture
Alternative and Complementary Medicine
Animals and animal behavior/training
Anthropology
Archaeology
Architecture
Art and Art History
Arts and Crafts
Asian studies
Biography
Business and commerce
Children, child development, and pediatrics
Criminology and law enforcement
Culinary arts
Dance
DIY (do-it-yourself)
Education
Economics
Fashion and textiles
Film studies
Finance
Folklore and fairy tales
Foreign policy and international relations
Gardening and horticulture
Gender studies
Geography
Government and public administration
History
Latin American studies
LGBTQ+ studies
Library and information studies
Linguistics and language studies
Literary criticism
Middle East studies
Music
Nutrition and diet
Paleontology
Philosophy
Politics and political science
Popular culture
Race and ethnic studies
Records management
Religion and spirituality
Sociology
Sports and recreation
Theatre
Transportation
Travel
Wellness and self-help
---
Type of Materials Specialties:
Bibliographies
Cookbooks
Guidebooks
Newsletters
---
Updated: March 9, 2023