Helmut Filacchione, PhD
Member
Complete Indexing
308 Stonewall Dr
Waynesboro, Virginia 22980 United States
434-284-6969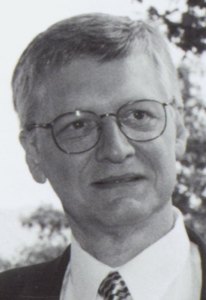 Contact:
Helmut Filacchione, PhD
Email:
I provide back-of-book and embedded indexes, which reflect accurately the contents of books, are tailored to the audience, and allow quick access to information.
As a retired scientist/engineer/manager (PhD, nucl. engineering/ MS, applied physics/ MBA/ Indexing course, UCB) I have the attributes necessary for creating high-quality indexes for scholarly texts, textbooks, and trade books in the subject areas of the sciences, physics, engineering, technology, energy, environment, business, economics, finance, and management. Beyond these areas, I also offer my services on the subjects of cognitive science, biographies & memoirs, geography, history, political sciences, humanities, and world affairs.
---
Indexing Software Specialties:
MACREX indexing software
Word
WordEmbed
---
Language Specialties:
German
---
Subject Specialties:
Aeronautics and Astronautics
Astronomy
Automotive
Biography
Business and Commerce
Chemistry
Communications
Computers
Consumer Affairs
Cultural Studies
Earth Sciences
Economics
Engineering
Environmental Studies
Finance
Foreign Policy & International Relations
Geography
Government & Public Administration
History
Human Resources Management
Industry
Mathematics
Nutrition & Diet
Other Specialities: Name Indexes
Physics
Political Science
Scholarly Publishing
Science
Social Sciences
Technology
Travel
---
Type of Materials Specialties:
Computer/Software Manuals
Corporate and Business Materials
Embedded Indexing
Guidebooks
Manuals
Scholarly Books
Technical Manuals
Textbooks
Trade Books
---
Updated: July 25, 2019