Helmut Filacchione, PhD
Member
Complete Indexing
308 Stonewall Dr
Waynesboro, Virginia 22980 United States
434-284-6969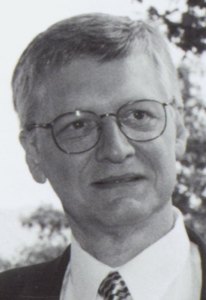 Contact:
Helmut Filacchione, PhD
Email:
I write back-of-book and embedded indexes in the areas of the sciences and humanities. Specifically: sciences, physics, engineering, technology, energy, environment, business, economics, finance, and management, as well as cognitive science, biographies & memoirs, geography, history, political sciences, humanities, and world affairs.
As a retired scientist/engineer/manager (PhD, nucl. engineering/ MS, applied physics/ MBA/ Indexing course, UCB) I have the attributes necessary for creating high-quality indexes for scholarly texts, textbooks, and trade books.
My structural and integrational approach is unique, resulting in indexes that reflect accurately the contents of books, are tailored to the readers, and allow quick access to information.
---
Indexing Software Specialties:
Acrobat
Index Manager
MACREX indexing software
Word
WordEmbed
---
Language Specialties:
German
---
Subject Specialties:
Aeronautics and Astronautics
Astronomy
Automotive
Biography
Business and Commerce
Chemistry
Communications
Computers
Consumer Affairs
Cultural Studies
Earth Sciences
Economics
Engineering
Environmental Studies
Finance
Foreign Policy & International Relations
Geography
Government & Public Administration
History
Human Resources Management
Industry
Mathematics
Nutrition & Diet
Other Specialities: Name Indexes
Physics
Political Science
Scholarly Publishing
Science
Social Sciences
Technology
Travel
---
Type of Materials Specialties:
Computer/Software Manuals
Corporate and Business Materials
Embedded Indexing
Guidebooks
Manuals
Scholarly Books
Technical Manuals
Textbooks
Trade Books
---
Updated: July 9, 2021