Melissa Stearns Hyde, MLS, MEd
Member
Ivy Indexing
265 General Miller Rd
Peterborough, New Hampshire 03458 USA
Mobile: (603) 582-2123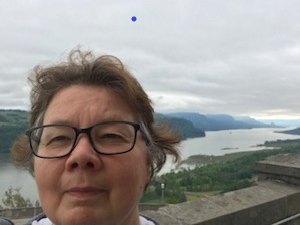 Contact:
Melissa Stearns Hyde, MLS, MEd
Email:
Website:
An experienced indexer with over 30 years as an academic librarian, I have worked with books on education, psychology, sociology, film studies, anthropology/archaeology, cookbooks and self-help, environmental science and ecology, children's and young adult nonfiction, media studies, agriculture, and cultural and women's studies, among other topics.
I provide competitive rates, on-time delivery, and a thorough, accurate index. Please feel free to contact me for more information.
---
Subject Specialties:
Aging, gerontology, and geriatrics
Agriculture
Alternative and Complementary Medicine
Anthropology
Archaeology
Architecture
Art and Art History
Arts and Crafts
Biography
Business and commerce
Children, child development, and pediatrics
Culinary arts
Dance
DIY (do-it-yourself)
Education
Environmental sciences
Fashion and textiles
Film studies
Folklore and fairy tales
Gardening and horticulture
Gender studies
Geography
Government and public administration
History
Latin American studies
LGBTQ+ studies
Library and information studies
Linguistics and language studies
Literary criticism
Middle East studies
Nutrition and diet
Paleontology
Philosophy
Politics and political science
Popular culture
Psychology
Race and ethnic studies
Records management
Religion and spirituality
Sociology
Sports and recreation
Theatre
Transportation
Travel
Wellness and self-help
---
Type of Materials Specialties:
Bibliographies
Cookbooks
Guidebooks
Newsletters
Newspapers
---
Updated: January 17, 2023