Jolanta Komornicka, PhD
Member
Close Reading Indexing and Editing
Kitchener, Ontario Canada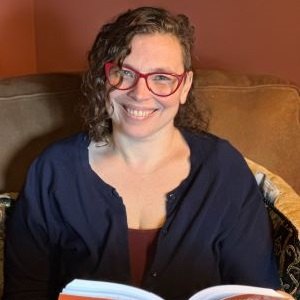 Contact:
Jolanta Komornicka, PhD
Email:
Website:
I have indexed academic books over a range of humanities and social science disciplines, including history, literature, theology, philosophy, sports psychology, and sociology.
I am an expert in history, particularly medieval European history, in which I hold a PhD. I both taught and published at the university level for several years. My academic knowledge is interdisciplinary, stretching from history into literature, archaeology, anthropology, religious studies, philosophy, and theology. Trained as a medievalist, my subject knowledge covers late antiquity through the early modern period, Iceland to China. I have taught and studied world civilizations and modern history, particularly that of the Middle East. As a research academic, I am familiar with the structure of academic writing, the audience it looks toward, and the needs a scholarly index must serve.
Outside of academia, I am broadly read and have particular familiarity with manuals for writing as craft, trade nonfiction (including the hard sciences and mathematics), gaming books, and travel books.
---
Indexing Software Specialties:
CINDEX indexing software
Index Manager
---
Language Specialties:
French
Latin
---
Subject Specialties:
Anthropology
Archaeology
Biography
Criminology
Cultural Studies
Fiction
Folklore and Fairy Tales
Food and Beverage
Gender Studies
Geography
History
Literature & Poetry
Military and Naval Science
Other Specialities: Copyediting
Other Specialities: Indexes Evaluation and Repair Services
Other Specialities: Name Indexes
Other Specialities: Proofreading
Philosophy
Political Science
Religion
Scholarly Publishing
Social Sciences
Travel
Women's Studies
---
Type of Materials Specialties:
Archival Collections
Embedded Indexing
Encyclopedias and Reference Books
Guidebooks
Journals and Periodicals
Manuals
Scholarly Books
Textbooks
Trade Books
---
Updated: May 23, 2022