Karthik Ganesh Balan, M.Phil
Member
Akshara Publishing Services
4504, Trendz Whispering Woods
Bogadi
Mysore, Karnataka 570026 India
+919176071423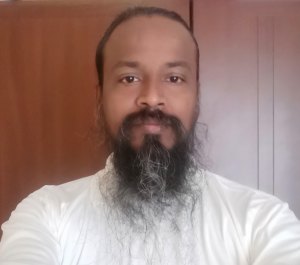 Contact:
Karthik Ganesh Balan, M.Phil
Email:
A freelancer with ample years of experience in the field of Indexing.
Publishers, you will be dealing with a professional who follows a hassle-free work mode, delivers a selling index, and has a book-by-book approach combined with adherence to your publishing standard and style.
Authors, be assured that you have trusted your book to an indexer who understands your creativity.
---
Software expertise and production skills:
Cindex
CUP process
Index evaluation and repair
MS Word
Name indexes
Textract
---
Language Specialties:
Tamil
---
Subject Specialties:
African studies
Aging, gerontology, and geriatrics
Alternative and Complementary Medicine
Anthropology
Archaeology
Asian studies
Biography
Business and commerce
Children, child development, and pediatrics
Computer science and IT
Economics
Engineering
Environmental sciences
Film studies
Foreign policy and international relations
Gender studies
History
Latin American studies
Law
LGBTQ+ studies
Medicine and health sciences
Middle East studies
Nursing
Philosophy
Politics and political science
Popular culture
Psychology
Race and ethnic studies
Religion and spirituality
Sociology
Wellness and self-help
---
Type of Materials Specialties:
Children's books
Encyclopedias and reference tools
Guidebooks
Scholarly books
Scriptures
Textbooks and study guides
Trade books
---
Updated: January 13, 2023