Karthik Ganesh Balan, M.Phil
Member
Akshara Publishing Services
135/136, 19A Main, Jayadevaraje URS Road
Vijayanagar 2nd Stage
Mysore, Karnataka 570017 India
+919176071423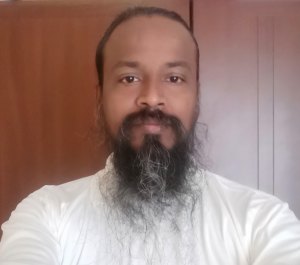 Contact:
Karthik Ganesh Balan, M.Phil
Email:
A freelancer with more than a thirteen of indexing experience.
Publishers, you will be dealing with a professional who follows a hassle-free work mode, delivers a selling index, and has a book-by-book approach combined with adherence to your publishing standard and style.
Authors, be assured that you have trusted your book to an indexer who understands your creativity.
---
Indexing Software Specialties:
Acrobat
CINDEX indexing software
Word
Word Perfect
WordEmbed
---
Subject Specialties:
Alternative and Complementary Medicine
Anthropology
Automotive
Biography
Business and Commerce
Communications
Computers
Cultural Studies
Economics
Education
Environmental Studies
Gender Studies
History
Human Resources Management
Law
Nursing
Other Specialities: Copyediting
Other Specialities: Indexes Evaluation and Repair Services
Other Specialities: Name Indexes
Other Specialities: Proofreading
Philosophy
Political Science
Psychology
Religion
Scholarly Publishing
Science
Self-Improvement
Social Sciences
Technology
---
Type of Materials Specialties:
Embedded Indexing
Encyclopedias and Reference Books
Scholarly Books
Textbooks
Trade Books
---
Updated: January 14, 2022