Kellyann Wolfe, PhD
Member
Hiraeth Indexing
Canaan, New Hampshire 03741 United States
Mobile: (802) 417-4077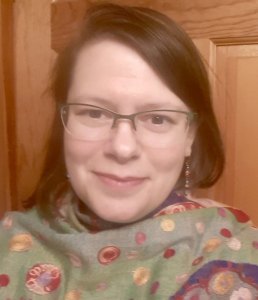 Contact:
Kellyann Wolfe, PhD
Email:
Website:
Welcome to Hiraeth Indexing, specializing in copyediting and back-of-the-book indexing for scholarly and trade texts with a focus on philosophy, Black studies, Indigenous studies, religion, literature, and environmental studies. I produce timely, thorough, and stylistically elegant indexes according to your needs and the needs of your readers. I will also gladly produce indexes of key words in Hebrew, Greek, and other ancient languages. I am happy to provide an excerpt of one of my published indexes as a sample of my work.
Indexer Kellyann Wolfe has a PhD in biblical studies with interdisciplinary work in literary criticism and ecology, and is a member of the American Society for Indexing. Please contact Dr. Wolfe at
k.f.wolfe@gmail.com
. Rates are negotiable, based generally on the complexity of the writing.
---
Software expertise and production skills:
Cindex
Copyediting
Name indexes
Proofreading
---
Language Specialties:
Greek
Hebrew
---
Subject Specialties:
African studies
Anthropology
Art and Art History
Arts and Crafts
Biography
Classics
Fashion and textiles
Film studies
Folklore and fairy tales
Gender studies
History
Latin American studies
LGBTQ+ studies
Linguistics and language studies
Literary criticism
Middle East studies
Philosophy
Popular culture
Psychology
Race and ethnic studies
Religion and spirituality
Sociology
Sports and recreation
Theatre
Travel
---
Type of Materials Specialties:
Children's books
Cookbooks
Scholarly books
Scriptures
Textbooks and study guides
Trade books
---
Updated: January 12, 2023