Kimberly B Hayes
Member
1209 W. SHERWIN AVE.
#310
CHICAGO, Illinois 60626 United States
7736273568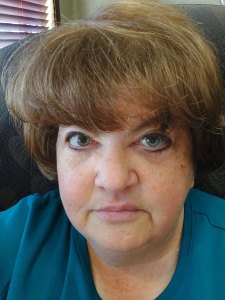 Contact:
Kimberly B Hayes
Email:
I have a BA in Liberal Arts with a minor in Theater from Nicholls State University.
I'm a member of ASI, EFA, ACES and ISC and have completed the UCB course on Indexing: Application and Theory. I volunteer as a Community Manager on the EFA Discussion List.
I am a back of the book indexer and my specialty of interests include children's books, cookbooks, US, European and English history, social sciences and some astronomy subjects.
Born and raised in New Orleans, I currently live in Chicago with my husband. My hobbies include reading, cooking, thrifting, cross stitching and exploring Chicago. I'm also a HUGE U2 fan.
I work for the Cubs during baseball season, in the Parking and Transportation department. (Which is a fancy way of saying I show fans where to park their cars) It's a fun, low stress job and a great way interact with Cubs fans.
---
Software expertise and production skills:
CINDEX indexing software
---
Subject Specialties:
Astronomy
Children
Food and Beverage
History
Social Sciences
---
Type of Materials Specialties:
Children's Books
Cookbooks
Scholarly Books
Trade Books
---
Updated: October 21, 2022