Louisa Emmons, BSBA, M.Ed, MLS
Member
Morganton, North Carolina United States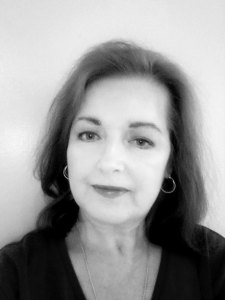 Contact:
Louisa Emmons, BSBA, M.Ed, MLS
Email:
Website:
I provide thorough and detailed book indexes. My work is carefully edited, and I practice excellent time management, usually returning indexes before the deadline. My indexes are tailored to your needs and specifications, and I work independently to make professional decisions according to best practices. Though I index a wide variety of subjects, areas of particular interest include:
–environmental science
–climate change
–natural history and conservation
–sustainability
I hold a bachelor's degree in Business (Computer Information Systems), a master's degree in Education, and a master's degree in Library Science. My indexing training is through the American Society for Indexing, ASI conferences and webinars, and through Hedden Information Management.
---
Software expertise and production skills:
Acrobat suite
MS Word
SKY
---
Subject Specialties:
Agriculture
Animals and animal behavior/training
Anthropology
Archaeology
Architecture
Arts and Crafts
Biology
Business and commerce
Education
Earth sciences
Economics
Environmental sciences
Finance
Folklore and fairy tales
Gardening and horticulture
Geography
History
Library and information studies
Linguistics and language studies
Literary criticism
Nutrition and diet
Paleontology
Psychology
Records management
Travel
Wellness and self-help
---
Type of Materials Specialties:
Encyclopedias and reference tools
Scholarly books
Textbooks and study guides
Trade books
---
Updated: August 18, 2023