Louisa Emmons, M.Ed, MLS
Member
Indexing Specialties
P.O. Box 322
Morganton, North Carolina 28680 United States
(828) 448-5146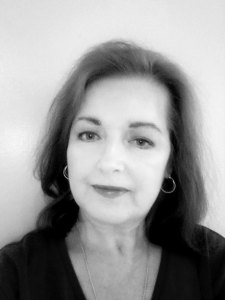 Contact:
Louisa Emmons, M.Ed, MLS
Email:
Website:
I provide thorough, detailed, back-of-the-book indexes which are delivered on time. My work is carefully edited, and I am committed to meeting your specifications. I create indexes that are tailored to your needs, and I work independently to make professional decisions according to best practices in indexing, but with the knowledge that the final index belongs to you. As a generalist, I can index a wide variety of subjects. I provide quality service, negotiable rates, and a positive attitude.
I will work on a quick deadline if my schedule permits.
I hold a Bachelors Degree in Business (Computer Information Systems), and Masters Degrees in both Education and Library Science. My indexing training is through the American Society for Indexing and through ongoing ASI workshops and webinars.
---
Indexing Software Specialties:
Acrobat
SKY Index software
Word
---
Subject Specialties:
Anthropology
Archaeology
Arts and Crafts
Biography
Biology
Business and Commerce
Collecting
Culinary Arts
Cultural Studies
Earth Sciences
Economics
Education
Environmental Studies
Finance
Folklore and Fairy Tales
Food and Beverage
Gardening & Horticulture
Geography
Government & Public Administration
History
Industry
Literature & Poetry
Nutrition & Diet
Political Science
Science
Social Sciences
Travel
---
Type of Materials Specialties:
Catalogs and Directories
Children's Books
Cookbooks
Encyclopedias and Reference Books
Textbooks
Trade Books
---
Updated: November 17, 2019