Madelon Nanninga-Franssen, MA, BA
Member
Exter Indexing
Westerhoffstraat 12
Warffum, Groningen 9989CZ Netherlands
+31615312648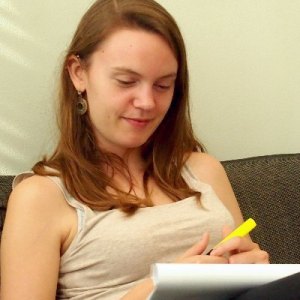 Contact:
Madelon Nanninga-Franssen, MA, BA
Email:
Website:
I am a professional indexer that provides back-of-the-book and embedded indexes in English and Dutch. My indexes are thorough and will be delivered within your time frame. I offer a competitive price and I am willing to take on last-minute projects.
Exter Indexing is based in Warffum, one of the northernmost towns in the Netherlands. I live here with my husband, son, and two cats. The name Exter is derived from the word "ekster," which means magpie in Dutch. My love of birds is the inspiration for this name and concept.
I am particularly fond of reading and indexing biographies. Together with the Biography Institute, I organized "Different Lives: Global Perspectives on Biographies in Public Cultures and Societies," one of the biggest international conferences on Biography Studies, in 2018.
I am able to take on projects from many different subjects. Even though most of my training is in the humanities, I am able to index entry-level books from any area.
Education
MA "Writing, Editing, and Mediating", University of Groningen
BA "American Studies", University of North Carolina at Chapel Hill/University of Groningen
BA "Honours College", University of Groningen
Various webinars and modules from the American Society for Indexing
Academic interests
American Studies, biographies, history, communication, journalism, Gender Theory, Cultural Theory, religion, International Relations, linguistics, Literary Studies
---
Indexing Software Specialties:
SKY Index software
Word
---
Subject Specialties:
Art and Art History
Biography
Communications
Cultural Studies
Economics
Environmental Studies
Foreign Policy & International Relations
Gay/Lesbian Studies
Gender Studies
History
Linguistics & Language Studies
Literature & Poetry
Other Specialities: Name Indexes
Political Science
Religion
Scholarly Publishing
Social Sciences
Women's Studies
---
Type of Materials Specialties:
Embedded Indexing
Scholarly Books
Textbooks
Trade Books
---
Updated: March 15, 2021