Amy Murphy, MA, MLS
Member
Amy Murphy Indexing & Editorial
Birmingham, Alabama USA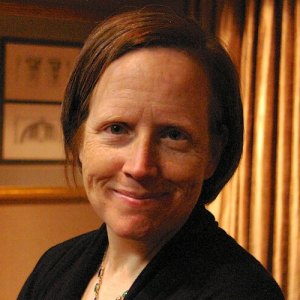 Contact:
Amy Murphy, MA, MLS
Email:
Website:
"At least two further cheers . . . and perhaps another half, for the excellent index."​ – Charles Williams, Prospect Magazine, referring to my index in his review of Bonaparte: 1769-1802 by Patrice Gueniffey (trans. Steven Rendall), published by Harvard University Press in 2015
I'm a full-time freelance indexer who has provided accurate, thorough, user-friendly indexes for editors, scholars, nonprofits, publishers, prepress and editorial services companies, university presses, and independent authors since 2004.
Your project receives my full attention, benefiting from more than eleven years of professional indexing and editorial experience, a broad undergraduate liberal arts background, advanced degrees in library science and history, and a wide range of personal interests.
Like most indexing and editorial professionals, I have areas of specialization, but whatever your project's subject—excluding highly specialized or technical topics—you can expect an experienced generalist like me to be capable of handling it. However, if you have any concerns, I'm always happy to discuss your project and provide a quote at absolutely no cost to you.
As you no doubt know, hiring any technical specialist, including a professional indexer or copyeditor, can be a significant financial commitment. With that in mind, I keep my rates highly competitive without compromising quality. Rates can be calculated per page, per entry, per hour, or per project. Please contact me for more information and a free project consultation.
I'm a member of the following ASI Special Interest Groups: Culinary Indexing, History & Archaeology Indexing, Periodical & Database Indexing, Scholarly Indexing, Sports & Fitness Indexing, and Web & Electronic Indexing.
• "Amy Murphy is an excellent indexer. The quality of her work is second-to-none and she consistently delivers jobs on deadline. Amy is a pleasure to work with, and I strongly recommend her to anyone who wants a good index for their book–you will not be disappointed!" (director of production)
• "I have worked with Amy on several indexing projects over the past nine months, and she has consistently turned in excellent work. Her indexes are detailed, complete, and comprehensive, and I've been especially impressed with her ability to work quickly and handle tough deadlines. Amy is easy to work with and always eager to take on new assignments. I have always been happy with the length and quality of the indexes she has compiled for me. I highly recommend her services."​ (editor)
• "As always, the index was immaculate! You do such good work, and I appreciate your help very much."​ (nonprofit)
• "I hired Amy to index my first book, and, three books later, I still turn to her for my indexing. She is so wonderful to work with–personable, professional, highly proficient, prompt. If there is any one aspect of the lengthy publication process that is never a burden for me as an author, it is the indexing aspect, and that is entirely due to Amy's expertise, efficiency, and experience. As long as Amy is in the indexing business and I am publishing scholarly monographs, she will be my indexer."​ (scholar)
• "You did a great job! This looks very clear and far more detailed than I would have expected for such a quick turn around time."​ (scholar)
• "I have known Amy for five years and we have worked together as indexers for three of those years, both collaboratively and on a subcontractor basis. During that time Amy always listened carefully to the clients' needs and followed the requested structure for the index. Amy is hands-down the best collaborator I've ever worked with because of her excellent communication skills and ability to adapt to new styles. Amy is reliable in carrying out the wishes of the client and uses her keen intelligence to craft user-friendly indexes. I always appreciated her attention to detail. I've greatly enjoyed with Amy Murphy and would be happy to recommend or hire her again in the future." (editor)
• "If I need indexing services again, I know who to turn to!" (scholar)
• "Amy does a great job of creating and revising indexes. Her indexes have been thorough and well-organized with a level of detail in keeping with the content. Amy is a pleasure to work with; not only does she provide quality work, but she is enthusiastic and looks forward to taking on new projects." (editor)
• "I've hired Amy to index numerous books. She is a pleasure to work with, and a thorough and accurate indexer. She often accommodates our tight deadlines and does so graciously and professionally. I highly recommend her work!" (editor)
---
Software expertise and production skills:
Cindex
Copyediting
Name indexes
Proofreading
SKY
---
Subject Specialties:
Archaeology
Architecture
Art and Art History
Arts and Crafts
Biography
Business and commerce
Criminology and law enforcement
Culinary arts
Education
Film studies
Folklore and fairy tales
Gender studies
Geography
History
LGBTQ+ studies
Library and information studies
Literary criticism
Music
Philosophy
Popular culture
Race and ethnic studies
Religion and spirituality
Sports and recreation
Theatre
Travel
Wellness and self-help
---
Type of Materials Specialties:
Bibliographies
Cookbooks
Fiction
Genealogies
Guidebooks
Journals and periodicals
Newsletters
Newspapers
Scholarly books
Textbooks and study guides
Trade books
---
Updated: March 24, 2023