Pamela Sanchez
Member
PKS Indexing, LLC
170 High View Circle
Woodland Park, Colorado 80863 United States
7193399621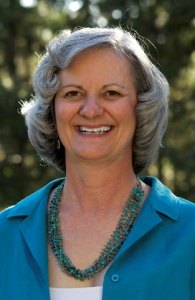 Contact:
Pamela Sanchez
Email:
The purpose of an indexer is to prepare a way for the reader to find information in a quick, concise way. An index is essentially a roadmap to the book, listing names, places, and things in alphabetical order giving the page numbers associated with each topic. For nonfiction books, packed with valuable information, a well-made index can help quickly direct the reader to the information they're trying to find. "Overall, the art of creating an index relies heavily on the indexer's ability to get inside the head of the intended reader. The better they do that, the easier the book is to navigate." –Greenleaf Book Group
I have a Bachelor's degree in Fine Arts and worked in the field of commercial advertising. This gave me a diverse background including art history, photography, and industrial arts. In my position as a paralegal, my specialty was trial prep and deposition summaries. The purpose of a well-written deposition summary is to distill complex testimony into an easy-to-use format to save firms time and money. Recently I held a position as a successful office manager in the service industry. A key trait of a successful office manager is the ability to disseminate information in a concise written format to the customer. The above positions provided me a natural transition into the indexing industry.
I am eager to build experience and open to all types of projects. I am also happy to negotiate around smaller budgets, particularly for writers and editors who are also new to the industry. I have been training under the guidance of Elizabeth Walker, also an ASI member, who has extensive experience in the indexing industry.
I will prepare professionally constructed back-of-the-book indexes for authors and publishers. The indexes I prepare are accurate, comprehensive, and highly usable for readers. Indexes will be tailored to your specifications, and delivered on time. I am highly organized and meticulous, and I will always meet your deadlines. My rates are reasonable and competitive, and I am willing to consider rush projects.
---
Software expertise and production skills:
SKY
---
Subject Specialties:
Archaeology
Architecture
Art and Art History
Arts and Crafts
DIY (do-it-yourself)
Geography
History
---
Type of Materials Specialties:
Children's books
Guidebooks
Textbooks and study guides
---
Updated: January 19, 2023