Shelley Quattrocchi, M.L.S., B.A.
Member
Quattro Indexing Service
Westfield, Indiana 46074 USA
Work: (317) 385-3231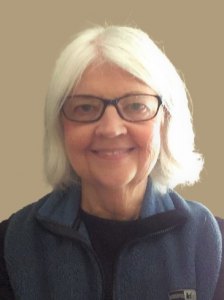 Contact:
Shelley Quattrocchi, M.L.S., B.A.
Email:
Website:
I look forward to helping you make your book the best it can be! I have formal training in indexing and hold a Bachelor of Arts degree in English and a Master of Science degree in Library & Information Science. Specialties, in addition to those indicated in the list below, include elder care, special needs, and Italian American culture.
My background as a reference librarian taught me a lot about how people seek information, and I have applied that knowledge to creating highly usable indexes that anticipate the needs of the reader.
Here is what you can expect from me:
>Always on-time delivery of your index
>Thoughtful analysis of content
> Ideas, themes, and important terms will all be covered in the index I create for your book, promptly and to your specifications
>A good understanding of how people seek information
>Reasonable and negotiable rates
---
Indexing Software Specialties:
CINDEX indexing software
---
Subject Specialties:
Alternative and Complementary Medicine
Arts and Crafts
Biography
Business and Commerce
Children
Collecting
Communications
Consumer Affairs
Culinary Arts
Cultural Studies
Education
Environmental Studies
Food and Beverage
Gardening & Horticulture
Genealogy
Gerontology & Geriatrics
Home Improvement
How-to-do-it-Yourself
Library & Information Science
Nutrition & Diet
Psychology
Self-Improvement
Sports and Recreation
Travel
---
Type of Materials Specialties:
Catalogs and Directories
Children's Books
Cookbooks
Encyclopedias and Reference Books
Guidebooks
Images, Photographs, and Film
Manuals
Newsletters
Textbooks
Trade Books
---
Updated: October 26, 2022