Shelley Quattrocchi, M.L.S., B.A.
Member
Quattro Indexing Service
Westfield, Indiana 46074 USA
Work: (317) 385-3231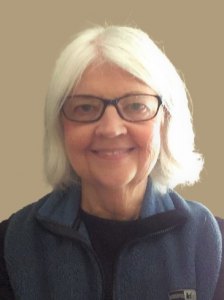 Contact:
Shelley Quattrocchi, M.L.S., B.A.
Email:
Website:
I am an independent contractor offering back-of-the-book indexing services. I have formal training in indexing and hold a Bachelor of Arts degree in English and a Master of Science degree in Library & Information Science.
My background as a reference librarian taught me a lot about how people seek information, and I have applied that knowledge to creating highly usable indexes that anticipate the needs of the reader / researcher.
Here is what you can expect from me:
>Always on-time delivery of your index
>Thoughtful analysis of content
> Ideas, themes, and important terms will all be covered in the index I create for your book, promptly and to your specifications
>A good understanding of how people seek information
>Reasonable and negotiable rates
>A highly useful, user-friendly index targeted to your anticipated audience.
I look forward to helping you make your book the best it can be!
---
Software expertise and production skills:
Cindex
MS Word
Name indexes
---
Subject Specialties:
Accessibility/universal design
Aging, gerontology, and geriatrics
Alternative and Complementary Medicine
Animals and animal behavior/training
Arts and Crafts
Business and commerce
Children, child development, and pediatrics
Culinary arts
DIY (do-it-yourself)
Earth sciences
Environmental sciences
Fashion and textiles
Gardening and horticulture
Library and information studies
Nutrition and diet
Popular culture
Records management
Wellness and self-help
---
Type of Materials Specialties:
Catalogs and directories
Cookbooks
Guidebooks
Newsletters
Textbooks and study guides
Trade books
---
Updated: April 7, 2023