Rudy Leon
Member
Evoke: Words for Hire
Reno, Nevada 89502 United States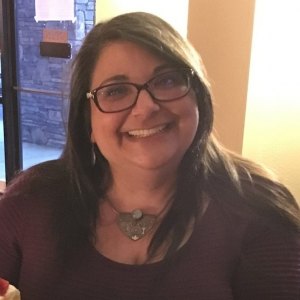 Contact:
Rudy Leon
Email:
Website:
I bring my 15+ years of experience as an academic librarian to my indexing work. I am a specialist in how people (especially college students and researchers) look for information, which allows me to create particularly useful indexes.
My own academic background is in the history and anthropology of religion (in the ancient world and in the Americas), and as a librarian, I worked closely with scholars and students across the social sciences. My subject expertise is, therefore, broader than most. I regularly index scholarly books in political science, international relations, gender studies, communication studies, library and information sciences, environmental studies, American studies, Black history, education, art theory, economics, and history. I specialize in interdisciplinary works– particularly the intersections of these subjects.
In addition to normal back-of-book indexing, I am expert with embedded indexing and index at least a dozen Cambridge University Press books each year.
In addition to my scholarly indexing, I enjoy indexing cookbooks and other works exploring food and wine.
When not indexing, I am politically active, I teach the Library Juice Academy Indexing course, I adjunct at my local university, and I copyedit scholarly books in the areas listed above.
---
Indexing Software Specialties:
DEXembed
SKY Index software
Word
---
Subject Specialties:
Anthropology
Archaeology
Art and Art History
Biography
Communications
Consumer Affairs
Criminology
Culinary Arts
Cultural Studies
Education
Environmental Studies
Folklore and Fairy Tales
Food and Beverage
Foreign Policy & International Relations
Gay/Lesbian Studies
Gender Studies
Government & Public Administration
History
Law Enforcement
Library & Information Science
Other Specialities: Copyediting
Other Specialities: Name Indexes
Other Specialities: Proofreading
Philosophy
Political Science
Religion
Scholarly Publishing
Social Sciences
Technology
Travel
Women's Studies
---
Type of Materials Specialties:
Bibliographies
Cookbooks
Corporate and Business Materials
Embedded Indexing
Encyclopedias and Reference Books
Guidebooks
Journals and Periodicals
Newspapers
Scholarly Books
Textbooks
Trade Books
---
Updated: July 7, 2020