Maria Sosnowski
Member
Index Plus
4930 N Princeton St
Portland, Oregon 97203 USA
Work: (503) 286-9788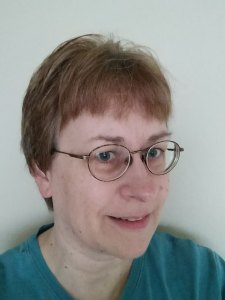 Contact:
Maria Sosnowski
Email:
Website:
Why me: Most of my work is repeat business from satisfied clients, and I will bring that quality to your index. I pride myself on indexes that meet your specifications, meet reader needs and expectations, and meet your deadline. I'll bring 17 years of indexing experience to your project.
Subject specialties: Legal, social sciences, business, and teaching and education make up the bulk of my indexing work. However, I also do other subjects including parenting/family, family histories, library sciences, health, self-help, and more, and I'm willing to take on any subject where I feel that I can do a good job with the material. Things I avoid are hard science, medicine for professionals, and philosophy, among others.
My background: Law degree (JD), psychology degree (BS), and graduate level coursework in psychology. I have worked as an attorney, a freelance writer, a library clerk, and a law librarian. My library work provides me with first-hand knowledge of how people use indexes, and what works and doesn't work for readers.
Volunteer work: Two terms as Secretary, many years as the Membership Coordinator, working on the Program Team planning conferences, and writing and editing for the ASI chapter newsletter. I was a founding member and officer of the Legal Indexing Special Interest Group of ASI from inception in 2006 until 2011, and took over as Manager starting in 2016.
Training in indexing: Certificates of Completion from both ASI's Training in Indexing course and from Kari Kells of Index West. I have also attended indexing conferences, meetings, and peer reviews.
Pricing depends on the complexity of the book, the subject matter, the schedule, and your needs. I consider rush jobs if my schedule allows.
---
Software expertise and production skills:
CUP process
DexEmbed
Name indexes
SKY
---
Subject Specialties:
Biography
Business and commerce
Criminology and law enforcement
Education
Government and public administration
Law
Library and information studies
Psychology
Sociology
Wellness and self-help
---
Type of Materials Specialties:
Encyclopedias and reference tools
Guidebooks
Journals and periodicals
Legal and government documents
Newsletters
Scholarly books
Textbooks and study guides
Trade books
---
Updated: January 17, 2023