Maria Sosnowski
Member
Index Plus
4930 N Princeton St
Portland, Oregon 97203 USA
Work: (503) 286-9788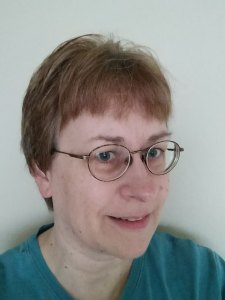 Contact:
Maria Sosnowski
Email:
Website:
My quality is evident in repeat business from satisfied clients, and I will bring that quality to your index. I pride myself on indexes that meet your specifications, meet reader needs and expectations, and meet your deadline. I'll bring 15 years of indexing experience to your project.
Subject specialties are legal, psychology and the social sciences, and education, which comprise the bulk of my indexing work. However, I've also done a variety of other subjects, including business, parenting/family, family histories, library sciences, and health, (among other subjects) and am willing to take on any subject where I feel that I can do a good job with the material.
My background includes a law degree (JD) and a psychology degree (BS) as well as graduate level coursework in psychology. I have practiced law, been a freelance writer, and worked in both a public community library and a public law library. My library work provides me with first-hand knowledge of how people use indexes, and what works and doesn't work for readers.
Volunteer work for my ASI chapter includes two terms as Secretary, several years as the Membership Coordinator, working on the Program Team planning conferences, and writing and editing for the chapter newsletter. I was a founding member and officer of the Legal Indexing Special Interest Group of ASI from inception in 2006 until 2011, and took over as Manager starting in 2016.
Training in indexing includes Certificates of Completion from both ASI's Training in Indexing course and from Kari Kells of Index West. I have also attended indexing conferences, meetings, and peer reviews.
I consider rush jobs if my schedule allows. Pricing depends on the complexity of the book, the subject matter, the schedule, and your needs.
---
Indexing Software Specialties:
SKY Index software
---
Subject Specialties:
Business and Commerce
Consumer Affairs
Criminology
Education
Environmental Studies
Government & Public Administration
Law
Law Enforcement
Library & Information Science
Political Science
Psychology
Social Sciences
---
Type of Materials Specialties:
Encyclopedias and Reference Books
Guidebooks
Journals and Periodicals
Legal and Government Documents
Manuals
Newsletters
Textbooks
Trade Books
---
Updated: September 22, 2019