Tanja Bekhuis, PhD, MS, MLIS, AHIP
Member
TCB Research & Indexing LLC
Pompano Beach & Pittsburgh, Florida & Pennsylvania 33062 United States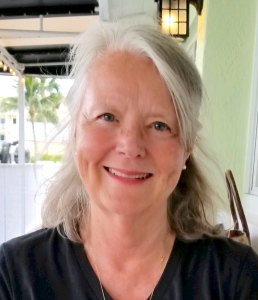 Contact:
Tanja Bekhuis, PhD, MS, MLIS, AHIP
Email:
Website:
Professional indexer and publisher. I index academic books and technical reports, and deliver traditional or embedded (linked) indexes on time. Fees are negotiable. Discounted services for books on human rights.
In general, it's a good idea to find a professional indexer with expertise in your field. I specialize in the social sciences, library and information sciences, health sciences, and human rights. I use dedicated software for analysis and index development. Occasionally, I use other methods for in-depth analysis of content. I typically use TExtract, Word, and InDesign.
I also founded TCB Classics. We publish books of historical value with thorough indexes for scholars, students, and general readers.
If you are interested, please find a sample of my indexes here:
tcbinfosci.com/fine-book-indexes/
If you are looking for an indexer with deep knowledge of the information, health, and social sciences, please contact me for a free, initial consultation:
tanja.bekhuis@tcbinfosci.com
Located in Florida and Pennsylvania.
Need more info?
I am a psychologist and information scientist. I am also a distinguished member of the Academy of Health Information Professionals (AHIP), and an adjunct professor at the University of Pittsburgh School of Medicine. The following keywords describe my expertise: information science; health sciences; social sciences; human rights; art history; music history; computational linguistics; informatics; literature review methods; knowledge representation; terminologies, taxonomies and ontologies; information retrieval; natural language processing; text mining; mixed methods; qualitative research; quantitative research; writing, editing, traditional and embedded (linked) indexing; book design and publishing.
---
Indexing Software Specialties:
InDesign
Word
---
Subject Specialties:
Alternative and Complementary Medicine
Anthropology
Art and Art History
Biography
Cultural Studies
Dentistry
Education
History
Library & Information Science
Medicine and Health Sciences
Music
Nursing
Other Specialities: Copyediting
Other Specialities: Name Indexes
Other Specialities: Proofreading
Political Science
Psychology
Scholarly Publishing
Social Sciences
Technology
Women's Studies
---
Type of Materials Specialties:
Bibliographies
Catalogs and Directories
Embedded Indexing
Encyclopedias and Reference Books
Images, Photographs, and Film
Scholarly Books
Technical Manuals
Textbooks
Thesauri
Trade Books
---
Updated: February 21, 2020