Tanja Bekhuis, PhD, MS, MLIS, AHIP
Member
TCB Research & Indexing LLC
Pompano Beach & Pittsburgh, Florida & Pennsylvania 33062 United States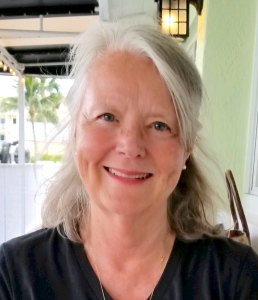 Contact:
Tanja Bekhuis, PhD, MS, MLIS, AHIP
Email:
Website:
Professional indexer and publisher. I index academic books and deliver traditional and embedded indexes on time. (Embedded indexes are sometimes referred to as tagged or linked.) Fees are negotiable. Discounted services for books on human rights.
My indexes appear in scholarly books produced by publishers, such as:
Cambridge University Press, Oxford University Press, University of California Press, Temple University Press, Harvey Miller, Brepols Publishers, Lexington Books, Rowman & Littlefield
— to name a few.
In general, it's a good idea to find a professional indexer with expertise in your field. I specialize in the social sciences and human rights, as well as social history, art history and music history. I use dedicated software for analysis and index development. Occasionally, I use other methods for in-depth analysis of content. I typically use TExtract, Word, and InDesign.
I also founded TCB Classics. We publish books of historical value with thorough indexes for scholars, students, and general readers.
If you are interested, please find a sample of my indexes here:
tcbinfosci.com/fine-book-indexes/
If you are looking for an indexer with deep knowledge of the social sciences and information science, please contact me for a free, initial consultation:
tanja.bekhuis@tcbinfosci.com
Located in Florida and Pennsylvania.
Need more info?
I am a psychologist and information scientist. I am also a distinguished member of the Academy of Health Information Professionals (AHIP), and an adjunct professor at the University of Pittsburgh School of Medicine. The following keywords describe my expertise: social sciences; human rights; information science; health sciences; art history; music history; social history; computational linguistics; informatics; literature review methods; knowledge representation; research methods; writing, editing, traditional and embedded (tagged or linked) indexing; book design and publishing.
---
Indexing Software Specialties:
InDesign
Word
---
Subject Specialties:
Anthropology
Art and Art History
Biography
Cultural Studies
Education
History
Library & Information Science
Music
Other Specialities: Copyediting
Other Specialities: Name Indexes
Other Specialities: Proofreading
Political Science
Psychology
Scholarly Publishing
Social Sciences
Technology
Women's Studies
---
Type of Materials Specialties:
Embedded Indexing
Encyclopedias and Reference Books
Images, Photographs, and Film
Scholarly Books
Textbooks
Trade Books
---
Updated: May 31, 2020