Thomas Kiefer, Ph.D.
Member
Logos Indexing LLC
32107 Hamilton Court
Solon, Ohio 44139 United States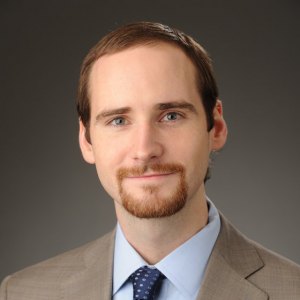 Contact:
Thomas Kiefer, Ph.D.
Email:
Website:
I am a professionally trained indexer with over four years of experience and a PhD in philosophy focused on ethics. I entered the world of indexing following seven years of experience in scholarly research, manuscript preparation, and academic publishing.
I am dedicated to creating accurate, accessible, and comprehensive indexes that are faithful to the complexity of the text in a timely manner. The word logos in Logos Indexing represents my philosophy of indexing, which is that there is an order to be found within the text that I seek to reflect in the index for the reader and according to the specifications of the author or publisher.
To achieve this end, I draw on my five years of experience teaching as a college professor and 14 years of experience working at a university research library to incorporate the ways in which human beings seek, identify, and retain information for the purpose of understanding.
As a result of this experience, I have both the knowledge and skills required to index the most sophisticated, nuanced, and abstract texts. My areas of specialty include philosophy, ethics, bioethics and medical humanities, intellectual history, anthropology, psychology, sociology, evolutionary biology, religion, history, humanities, medieval studies, cultural studies, gender studies, politics, biography, economics, critical theory, technology, folk lore, and cook books. I have language skills in the areas of German, French, Spanish, and Ancient Greek. Previously I have worked on projects that included large handbooks, dedicated name and subject indices, indices locorum, revising and updating indices, and works-in-progress and variable timelines for completion. I am particularly interested in projects that are challenging, extensive, or unique.
---
Software expertise and production skills:
Acrobat
CINDEX indexing software
Index Manager
SKY Index software
Word
WordEmbed
---
Language Specialties:
French
German
Greek
Spanish
---
Subject Specialties:
Anthropology
Biography
Communications
Culinary Arts
Cultural Studies
Economics
Education
Environmental Studies
Folklore and Fairy Tales
Food and Beverage
Foreign Policy & International Relations
Gender Studies
Government & Public Administration
History
Library & Information Science
Military and Naval Science
Other Specialities: Copyediting
Other Specialities: Indexes Evaluation and Repair Services
Other Specialities: Name Indexes
Other Specialities: Proofreading
Philosophy
Political Science
Psychology
Religion
Scholarly Publishing
Science
Self-Improvement
Social Sciences
Technology
Women's Studies
---
Type of Materials Specialties:
Bibliographies
Cookbooks
Database Indexing
Encyclopedias and Reference Books
Journals and Periodicals
Legal and Government Documents
Scholarly Books
Technical Manuals
Textbooks
Trade Books
Web/HTML Documents
---
Updated: July 21, 2022