Noalani Terry, BA, MLS, MIA
Member
Whole Life Indexing
203 Muncie Ct.
Edmonton, Kentucky 42129-9492 USA
Mobile: (970) 596-7642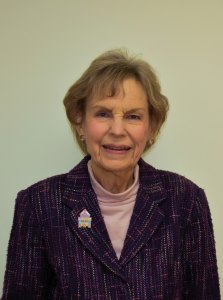 Contact:
Noalani Terry, BA, MLS, MIA
Email:
Website:
Whole Life Indexing is committed to meeting your production deadlines and special requirements for each index. I value my customers and maintain the highest standards of quality.
My many years in information services and library reference work for both adults and children in public and special libraries have given me a broad knowledge base in many subject areas. My subject specialties are environment and natural resources policy, history, geography, international affairs, environmental economics, holistic health, metaphysics and spirituality. I have performed in musical and theatrical productions and am well-versed in classical music. A link to my indexing portfolio or list of many books I've indexed appears below.
I have over 25 years of experience indexing books and/or articles in addition to design and application of database thesauri for special library collections in the fields of global environmental and natural resources policy, international agricultural development, and public broadcasting.
I successfully completed the USDA correspondence course "Basic Indexing." I keep current in indexing practices through American Society for Indexing conferences, webinars, and email conversations. I have a BA in History from the University of California, Santa Barbara and a Master of Library Science degree from UC Berkeley. I earned a Master of International Administration degree from the School for International Training in Brattleboro, Vermont
I am also available to translate German texts into English. My database indexing has included materials in German, Spanish and Portuguese.
My rates are usually in the $3.00 to $6.00 range for each page indexed depending on the type of book, density of text, subject matter, and intended audience. I will accept rush jobs if my schedule permits; there may be a surcharge.
PARTIAL LIST OF COMPLETED INDEXES
wholelifeindexing.com/indexing-portfolio.html
CLIENT TESTIMONIALS
wholelifeindexing.com/testimonials.html
I am located in South Central Kentucky but have lived and worked in Colorado and on both coasts. I was born in Hawaii, grew up in San Diego and lived in the San Francisco Bay area. I worked for four different non-governmental organizations in Washington, DC. I have traveled in all 50 states and over twenty European countries plus Mexico, Canada, Japan, Hong Kong, and Morocco.
In 2011 I received the Chuck & Betsy Worley Award from Western Colorado Congress partly based on my supervising a volunteer team in reviewing thirty years of loosely organized materials to be trashed, recycled, shredded, or archived at the Denver Public Library.
Whole Life Indexing & Energy Works is so named because I believe in the interconnected energies of all life and appreciate the diverse ways of the world.
---
Software expertise and production skills:
Acrobat suite
Name indexes
SKY
---
Language Specialties:
German
Spanish
---
Subject Specialties:
African studies
Agriculture
Alternative and Complementary Medicine
Architecture
Biography
Dance
Economics
Environmental sciences
Folklore and fairy tales
Foreign policy and international relations
Gender studies
Geography
History
Latin American studies
Music
Nutrition and diet
Politics and political science
Religion and spirituality
Theatre
Travel
Wellness and self-help
---
Type of Materials Specialties:
Children's books
Databases
Encyclopedias and reference tools
Guidebooks
Journals and periodicals
Newsletters
Newspapers
Scholarly books
Textbooks and study guides
Trade books
---
Updated: February 2, 2023