Carolyn Weaver
Member
Weaver Indexing Service
2213 138th Ave SE
Bellevue, Washington 98005 USA
Work: (206) 930-4348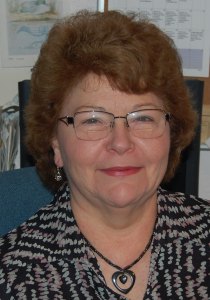 Contact:
Carolyn Weaver
Email:
Website:
As a former academic medical librarian with a second Master's in Public Administration, I offer over 20 years' experience as an indexer of health, behavioral, and social sciences books and journals. My approach to indexing is customer service–based, working with clients to deliver indexes that meet their specifications, on time and on budget.
Specialties include clinical and research medicine, consumer health information, alternative health care, behavioral sciences, business and public administration, political science, and library science. Other interests include Native American culture, genealogy, history, travel, and mysteries and science fiction. Please visit my website at
weaverindexing.com
for links to examples of my work that can be viewed on amazon.com.
I have served as President (2007–2008) and Treasurer of ASI, and three terms as President of the Pacific NW Chapter. Current roles includes serving as ASI Co-Webmaster and a grader for ASI's Training in Indexing Course. Recipient of the 2015 Theodore C. Hines Award for exceptional service to ASI.
---
Software expertise and production skills:
Cindex
---
Language Specialties:
---
Subject Specialties:
Aging, gerontology, and geriatrics
Alternative and Complementary Medicine
Anthropology
Biography
Business and commerce
Children, child development, and pediatrics
Dentistry
Education
Environmental sciences
Finance
Foreign policy and international relations
Government and public administration
History
Library and information studies
Medicine and health sciences
Nursing
Nutrition and diet
Pharmacology
Politics and political science
Popular culture
Psychology
Sociology
Travel
Veterinary medicine
Wellness and self-help
---
Type of Materials Specialties:
Bibliographies
Catalogs and directories
Corporate and business materials
Encyclopedias and reference tools
Guidebooks
Journals and periodicals
Newsletters
Newspapers
Scholarly books
Textbooks and study guides
Trade books
---
Updated: January 17, 2023