AElfwine Mischler, MA
Member
Mischler Editorial
6 Abdel Latif Fathi Apt. 5
Al-Manial
Cairo, Cairo 11451 Egypt
+201064856112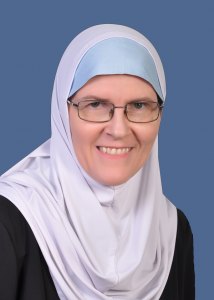 Contact:
AElfwine Mischler, MA
Email:
Website:
I write accurate, professional back-of-book indexes for scholarly and trade books according to accepted industry best practices and your publisher's guidelines. My experience includes writing multiple indexes and multi-volume indexes.
A generalist, I index in many subjects but have special interests in Egyptology, Islam, Muslims, and Middle East studies, having edited many works in those subjects. I have basic Arabic skills and am familiar with Arabic names and terms. See my publications below.
ADDITIONAL SERVICES
I also provide light and heavy copyediting (line editing) and proofreading services and have experience working with non-native-English authors. Please see my website
MischlerEditorial.com
for details.
BACKGROUND AND EXPERIENCE
I grew up in Western New York and have traveled in Ecuador, Peru, Europe, and Malaysia, often staying with local families. Southern Illinois ("Little Egypt") and Southern California were home until I moved to Cairo in "big" Egypt. In addition to editing and indexing, I've taught English as a foreign language (EFL) and other subjects in the US and Egypt.
I began editing part-time in 1996 and worked in-house full-time from 2004 through 2015.
I added indexing to my repertoire in 2014 after completing the University of California at Berkeley's Indexing Theory & Application program.
EDUCATION AND TRAINING
Indexing Theory & Application, University of California at Berkeley
Continuous Professional Development through American Society for Indexing conferences, webinars, and professional journals
Arabic Language, Fajr Center • Cairo
MA, Linguistics and Teaching English as a Foreign Language (TEFL), Southern Illinois University • Carbondale, Illinois
BA, English, State University of New York at Buffalo
AS, Physics, Erie Community College • Amherst, New York
Learn more about me on my website
MischlerEditorial.com
.
PUBLICATIONS
I am a guest blogger on An American Editor (
americaneditor.wordpress.com/
), writing about indexing and editing romanized Arabic.
I have published several articles in The Indexer: The International Journal of Indexing (
liverpooluniversitypress.co.uk
):
– Indexing the translation of Fath al-Bari, a multi-volume Islamic classic
– Indexing Arabic names: the basics
– Using NoteStripper with DEXembed
– Arabic terms in embedded book indexes
I have presented a webinar on indexing Arabic names for the American Society for Indexing.
Learn more about me on my website
MischlerEditorial.com
and on LinkedIn.
---
Software expertise and production skills:
Copyediting
MS Word
Name indexes
Proofreading
SKY
---
Language Specialties:
Arabic
---
Subject Specialties:
Anthropology
Archaeology
Architecture
Biography
History
Middle East studies
Religion and spirituality
---
Type of Materials Specialties:
Scholarly books
Trade books
---
Updated: August 14, 2023