AElfwine Mischler, MA
Member
Mischler Editorial
6 Abdel Latif Fathi Apt. 5
Al-Manial
Cairo, Cairo 11451 Egypt
+201064856112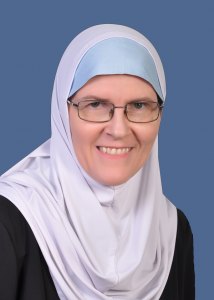 Contact:
AElfwine Mischler, MA
Email:
Website:
I write accurate, professional back-of-book indexes for scholarly and trade books according to accepted industry best practices and your publisher's guidelines. I have never missed a deadline and I will make every effort to keep that record. My prices are in line with indexing standards.
A generalist, I index in many subjects but have special interests in Egyptology, Islam, and Muslims, having edited many works in those subjects. I have basic Arabic skills so that I am familiar with Arabic names and terms.
ADDITIONAL SERVICES
I also provide light and heavy copyediting (line editing) and proofreading services and have experience working with non-native-English authors. Please see my website
MischlerEditorial.com
for details.
BACKGROUND AND EXPERIENCE
I grew up in Western New York and have traveled in Ecuador, Peru, Europe, and Malaysia, often staying with local families. Southern Illinois ("Little Egypt") and Southern California were home until I moved to Cairo in "big" Egypt. In addition to editing and indexing, I've taught English as a foreign language (EFL) and other subjects in the US and Egypt.
I began editing part-time in 1996 and worked in-house full-time from 2004 through 2015.
I added indexing to my repertoire in 2014 after completing the University of California at Berkeley's Indexing Theory & Application program. I have indexed history books for a university press.
EDUCATION AND TRAINING
Indexing Theory & Application, University of California at Berkeley
Continuous Professional Development through American Society for Indexing conferences, webinars, and professional journals
Arabic Language, Fajr Center • Cairo
MA, Linguistics and Teaching English as a Foreign Language (TEFL), Southern Illinois University • Carbondale, Illinois
BA, English, State University of New York at Buffalo
AS, Physics, Erie Community College • Amherst, New York
PROFESSIONAL SERVICE AND AWARDS
I believe in being an active member of the professional organizations I join and my efforts have been acknowledged:
Order of the Kohlrabi Award (first awarded 2015) for service to the American Society for Indexing as a proofreader of the society's bulletin Key Words. I continue to proofread Key Words, and also volunteer as a peer reviewer of indexes, and editor of ASI's monthly newsletter See Also.
Society for Technical Communication (STC) Technical Editing Special Interest Group 2015 New Volunteer Award for "commitment and creativity in relaunching and transforming the SIG's Corrigo newsletter into a vital source of technical editing and career information for SIG members."
Learn more about me on my website
MischlerEditorial.com
and on LinkedIn.
---
Indexing Software Specialties:
SKY Index software
Word
WordEmbed
---
Subject Specialties:
Archaeology
Arts and Crafts
Biography
Other Specialities: Copyediting
Religion
---
Type of Materials Specialties:
Scholarly Books
Trade Books
---
Updated: September 30, 2016