Lisa DeBoer, MA, MLS
Member
DeBoer Indexing
2250 N Triphammer Rd
Apt D7
Ithaca, New York 14850 USA
Work: (607) 379-4232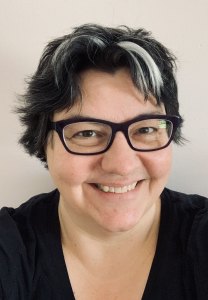 Contact:
Lisa DeBoer, MA, MLS
Email:
Website:
Lisa DeBoer writes back-of-the-book indexes, specializing in scholarly monographs and textbooks in the humanities and social sciences. Major subject areas include women's studies, history, anthropology, sociology, literary criticism, LGBT (lesbian, gay, bisexual, and transgender) studies, African American/black studies, race/ethnic studies, musicology, psychology, political science, and library and information science.
Lisa's educational background includes the indexing course Indexing: Theory and Application at UC Berkeley Extension and two master's degrees. She earned an MLS in information and library science at Pratt Institute and an MA in women's history at Sarah Lawrence College.
Lisa worked at Public Affairs Information Service, Inc. (PAIS) as an indexer for a public policy periodical database, and at the Brooklyn Public Library's Brooklyn Collection as an archivist for special collections and digital collections. In addition, she has a working knowledge of German.
For more information, including a list of books indexed, please visit deboerindexing.com.
---
Software expertise and production skills:
Acrobat suite
Cindex
Index evaluation and repair
---
Language Specialties:
German
---
Subject Specialties:
African studies
Anthropology
Film studies
Foreign policy and international relations
Gender studies
History
LGBTQ+ studies
Library and information studies
Literary criticism
Music
Politics and political science
Popular culture
Psychology
Race and ethnic studies
Sociology
---
Type of Materials Specialties:
Scholarly books
Textbooks and study guides
---
Updated: March 31, 2023