J. Naomi Linzer
Member
J. Naomi Linzer Indexing Services
422 Stages Drive
Corpus Christi, Texas 78412 USA
Office/Mobile: (361) 334-5505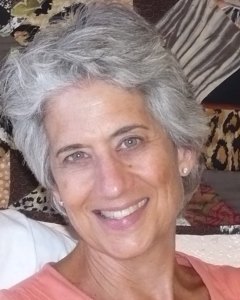 Contact:
J. Naomi Linzer
Email:
Website:
Naomi Linzer has been sole proprietor of J. Naomi Linzer Indexing Services for over fifteen years. She always meets deadlines, her pricing is fair, and she is available for rush jobs. Additional information can be found on her website [
linzerindexing.com/
], including a long list of testimonials.
Many indexers have a rich and varied former life, and here is a sampling of hers.
After completing a B.A. in Anthropology at New York University, she took time off to travel in Europe, and to live on a kibbutz in Israel, where she also studied archaeology and worked on excavations. Upon Naomi's return to the United States, she completed an MA in Anthropology with Specialization in Conservation of Ethnographic Materials at the George Washington University in Washington D.C. and Smithsonian Institute. She worked in conservation of ethnographic objects the Field Museum of Natural History in Chicago, as well as in textile conservations at the Los Angeles County Museum of Art, and at the Hebrew Union College Skirball Museum.
After another traveling stint overseas in Europe, the Middle East and East Africa, Naomi worked in customer service at Computerland Corporate headquarters, and served in the Peace Corps on the island of Granada in the Eastern Caribbean.
While working in the Humboldt County Public Library, she shelved a book on best jobs for the 90s, discovered indexing. After completing the USDA Graduate School's Basic Indexing course, fifteen years ago she hung out her indexer shingle. Naomi–- now located on the Coastal Bend in south Texas– indexes both scholarly and trade books for many of the university and trade presses, and, these days, is usually hired directly by authors.
As a generalist and Naomi enjoys indexing a wide variety of subjects from architecture to transmedia; Buddhism to Moroccan Islam; civil rights activism to copyright law; immigration rights to gender studies; economics to Medieval art of banqueting; Jewish histories of the Holocaust to Spanish films, and so forth as well as books requiring multi-indexes that may include Biblical passages and Ancient sources. In short–this dedicated indexer loves her job!
Subjects indexed but not limited to:
ancient texts
anthropology
archaeology
art and art history
art education
arts and crafts
Biblical studies
Buddhism
cultural studies
dance
economics
education
environmental studies
ethnography and ethnohistory
gender studies
health/medicine
Hebrew Bible studies
history
Judaica
law and culture
media
Middle East studies
natural history
nutrition & diet
performing arts
philosophy
political science
preservation and museum conservation
psychology
queer studies
recreation
reference
religion
science (trade books)
self-improvement
social sciences
social studies
sociology
travel
women's studies
---
Indexing Software Specialties:
CINDEX indexing software
---
Subject Specialties:
Anthropology
Archaeology
Art and Art History
Arts and Crafts
Cultural Studies
Education
Environmental Studies
Gay/Lesbian Studies
Gender Studies
History
Nutrition & Diet
Performing Arts
Philosophy
Political Science
Religion
Self-Improvement
Social Sciences
Travel
Women's Studies
---
Type of Materials Specialties:
Guidebooks
Journals and Periodicals
Newsletters
Scholarly Books
Textbooks
Trade Books
---
Updated: February 26, 2020